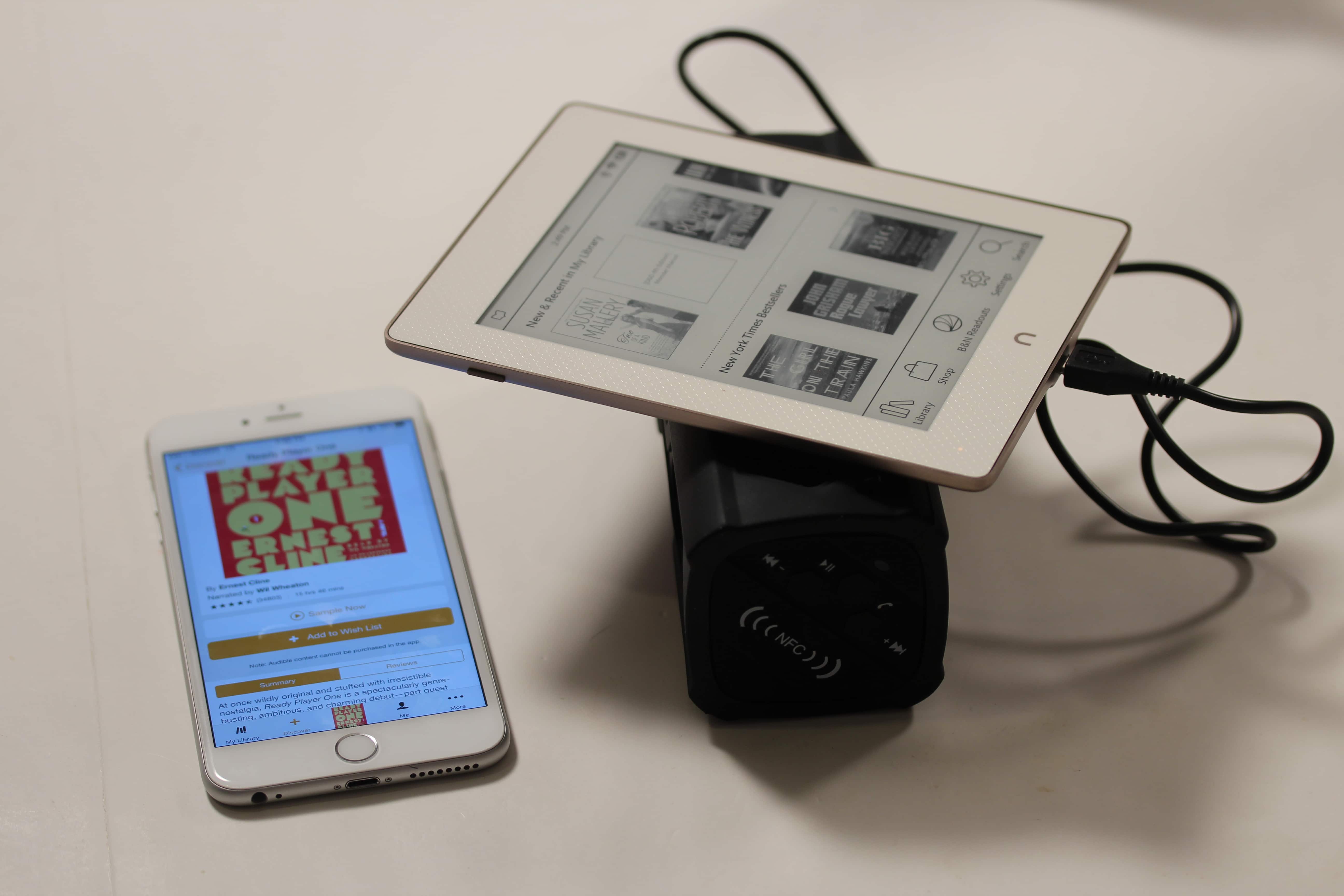 The ELEGIANT portable stereo speaker is a solid device that is tremendously durable and can connect up to your smartphone or tablet via NFC or Bluetooth. What I like about it, is that it acts as a powerbank, so you charge your e-reader or smartphone while you are out and about.
I think this stereo speaker is perfect for people who own an e-reader that runs Android. This includes models issued by Boyue, Icarus, Energy Sistem and Onyx. You can simply install any music app you want and connect it up via Bluetooth. This is actually fairly great, because hardly any e-readers have speakers anymore, so this is as close as you will ever get to having a great audio experience.
This is available on Amazon for $34 and is recommended.