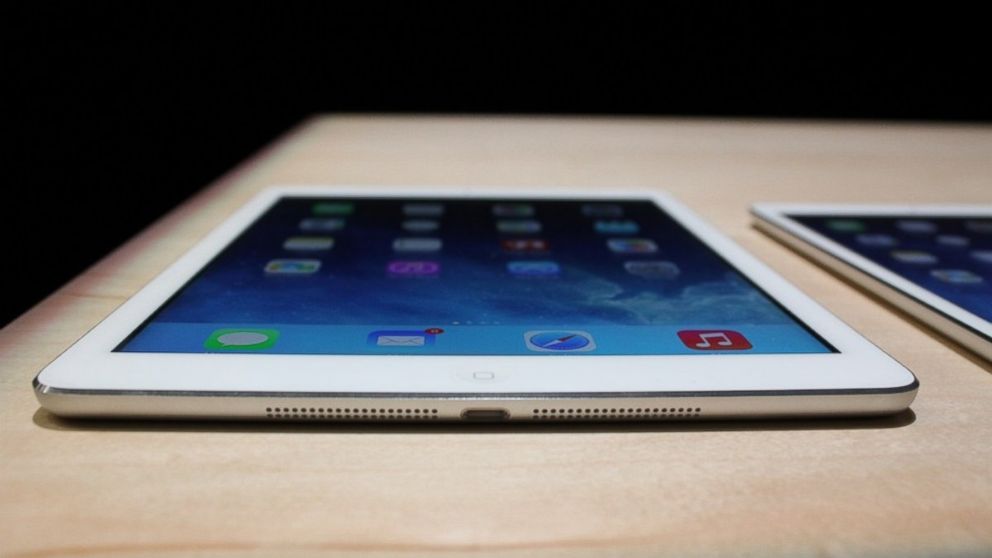 One of the best parts of having a smartphone or tablet is populating it with the greatest of the great apps. To help you choose your next favourite, take a look at our picks for the top ten iOS apps this week!
TwoDots (Free)
The App Store is filled with games that are designed to capture our attention and fill our time (or steal it away), but few games do it better than TwoDots. Made by the same folks who brought out Dots, this app is an awesomely addictive puzzle game. Navigate yourself through 85 levels that start easy and get increasingly more difficult, trying to connect different items: dots, sink anchors, make bombs, extinguish flames and more! Titles like TwoDots make waiting rooms a little more bearable.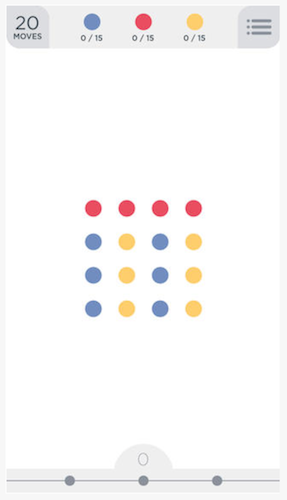 Minecraft – Pocket Edition ($6.99 USD)
We all know Minecraft is addictive and fun, just ask the millions of people who have been playing it. With the pocket edition. you can play in survival and creative mode, multi-player and randomly generated worlds, while you craft and create and breed to your heart's content! When you have a game that is centered around building things by placing blocks, it only seems fitting that you can play it on your mobile devices as you go on non-digital adventures as well (or if you need your kids to sit quietly for a few minutes, either one).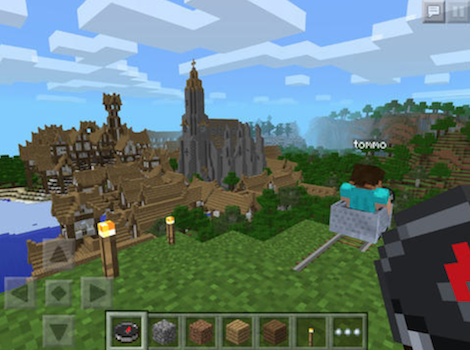 THE GAME OF LIFE Classic Edition ($0.99 USD)
I would be willing to bet that nearly every last one of you played THE GAME OF LIFE when you were children, and now you can also play it on your iOS devices! Some board games do not translate to the digital world very well, but this title does a very nice job –perhaps because it lends itself well to the 3D animations and colourful graphics that perform so well on our smartphones and tablets. Because you can pass and play with up to 6 of your friends, this app may just be the saviour of your next road trip!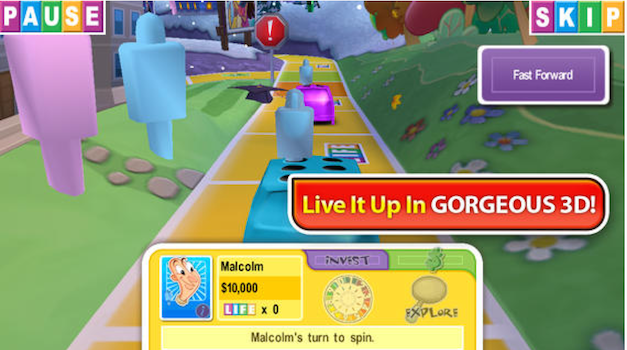 Couch-to-5K ($1.99)
I know, I know, I know… you have been meaning to get more exercise –and it is right there on your to-do list, just below the entry that says 'make a to-do list'. Running and jogging can be fantastic exercise (as well as being a great way to lower stress and clear your head), but it can be very intimidating for those of us who have never tried the sport before. With Couch-to-5K, no experience is necessary. Honestly! It doesn't matter whether you are doing your routine on a treadmill or sidewalk, you can workout with your own personal trainer and your own music playlist. Actual human audio cues will let you know what you should be doing and when. This program worked for me and it can also work for you!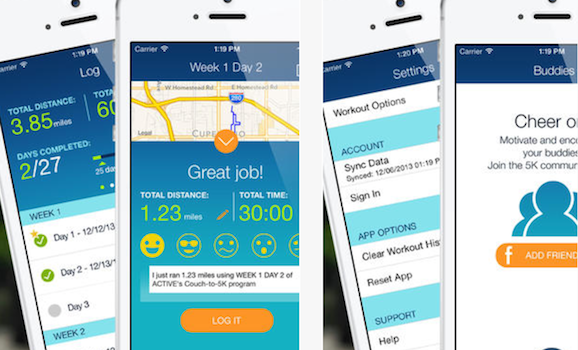 Tinder (Free)
Tinder is social media done a little differently. If you are looking to meet somebody new (for friends, dating or otherwise), take a flip through this app. With anonymous swipes, let people know if you are interested in them: swipe right to like or left to pass. If the feelings are mutual and you both like each other, it becomes a match and you can use the in-app chat to get to know your choice a little more. Taking your location from the GPS, Tinder can help you to meet new people no matter where you are!
Geocaching ($7.99 USD)
If you haven't yet joined the world-wide treasure hunt, you shouldn't waste any more time! Geocaching is a great deal of fun and can be an amazing adventure. Caches are hidden all over the world (by the millions) –in fact, I can almost guarantee you walk by at least one of them each day… you just have to know how and where to find them! Using this app, you can locate geocaches and log your finds; I must warn you though, it can be very addictive!
Shazam (Free)
Shazam is one of those apps that you likely need to discover again for the first time! Included as part of Siri in the next version of iOS, this app lets you identify music and TV almost instantly. Gone are the days where you have no answer to the question 'what song is this? or 'who sings this?', just load of Shazam and in moments you will know (plus you can buy it with one more tap of the screen if you choose).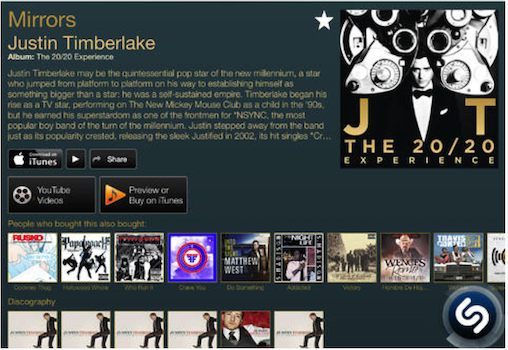 Watchup: Your Daily News (Free)
There are plenty of ways to read the news on your iOS device, but what if you prefer to watch it? With Watchup, you can tune in to a considerable number of local, national and international news channels and watch their actual newscasts. If you are as forgetful as me, this app will let you schedule a reminder so you receive your newscast at the preferred time and if you want to know more about a particular story just click through to read text articles on the topic you are currently watching.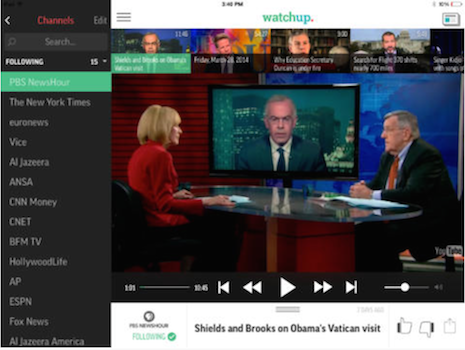 Momondo (Free)
Whether you travel for business or pleasure, getting a good deal on airfare is something that everybody appreciates. Using Momondo, you can easily search hundreds of airlines for the cheapest flights to any destination. One of the handiest features of the app is the ability to save flights from your past searches so you can monitor whether the prices are going up or down and determine whether the latest deal is really that great. Once you find the flight you want to book, click through the app to make them yours!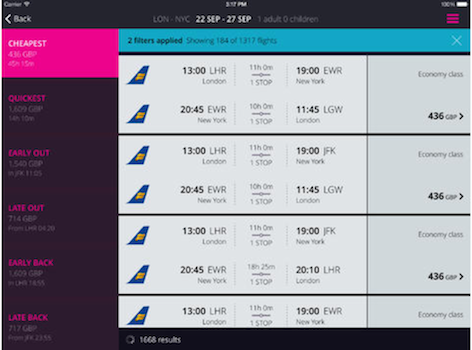 Wine Reviews & Ratings: Natalie MacLean (Free)
It's almost (the weekend | 5:00 somewhere | the end of the work day | any other time that pleases you), so it is time for a hard-earned glass of wine. Thanks to Wine Reviews & Ratings: Natalie MacLean, you have access to the reviews, prices, ratings, prices, food pairings and recipes for over 150,000 different wines (plus if you live in Canada, current store stock is also available for many locations)! All you need to do is scan the bar code or search the database and you can decide whether the bottle in your hand is the one you should be taking home. I especially love the cellar journal that lets you keep a record of everything you currently have at home –because inevitably I am at the liquor store and cannot for the life of me remember what I still have left.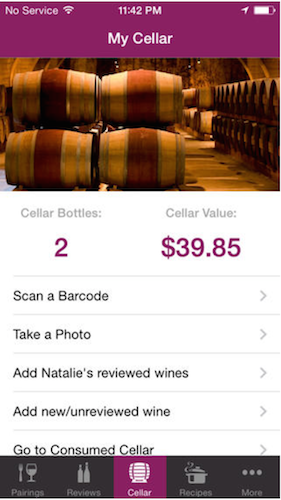 Jillian Koskie is an experienced software developer, content writer, project manager and usability design expert. With over 17 years in these roles, Jillian has enjoyed applying her skill-set to assist clients and users across a wide variety of sectors including: legal, health, and financial services. Combining these professional opportunities with a love of technology, Jillian is pleased to contribute articles, opinions, and advice to numerous news outlets, websites, and publications.