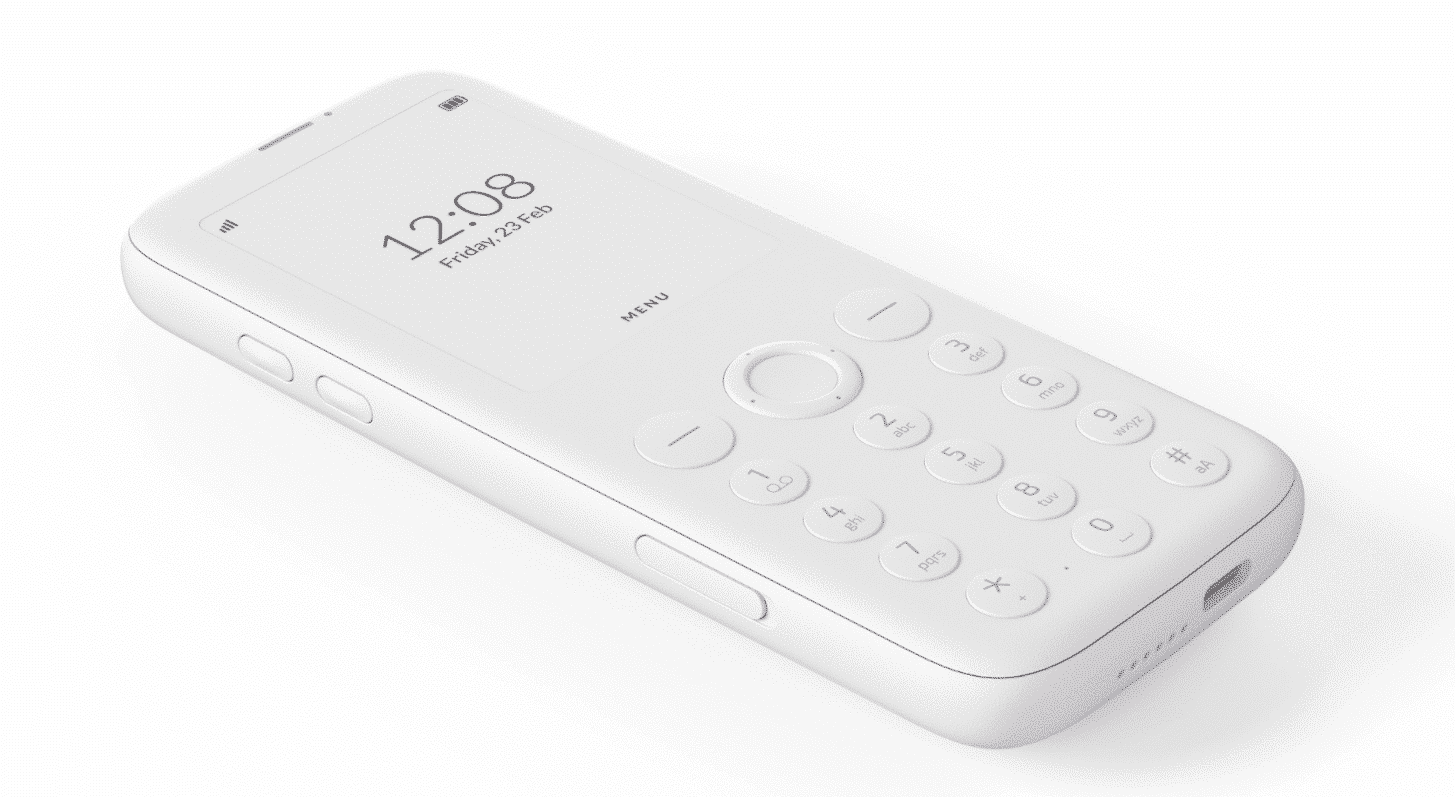 Michal Kicinski is one of the richest men in Poland and owes most of his fortune to the Witcher/Cyberpunk video games. He started a new company called Mudita and is in the process of launching an E Ink phone sometime in the next few months.
The Mudita Pure features a 2.84 E Ink Carta HD display with a resolution of 600×480 and 270 PPI. They are billing the screen tech as natural and less straining for the eyes. No more colorful icons that scream for your attention. Double the resolution of a typical feature phone screen, it's a whole new experience. Customized front light makes the screen visible in direct sunlight and in the dark, with significantly reduced blue light emission.
This device is a basic phone and not a smartphone. It was designed to receive phone calls and send text messages, with no distractions of social media. They did develop a custom app called Meditation Timer, which is basically a breathing exercise that will start and end with a pleasant deep, soft gong sound.
Their GSM module covers Europe, North and South America, Australia, Africa, and Asia. The module supports all currently used generations: 2G, 3G and LTE standards at the same time.
The developers outlined the design of this upcoming phone. "Pure was designed to be both simple and neutral. It will not interfere with your life too much, allowing you to unburden yourself from overly immersive technology. We took our inspiration from Japanese and Scandinavian design traditions combining ZEN aesthetics with nature itself. Comfortable to hold, the simple form brings to mind the shape of a stone."
It looks like the Pure will compete against the LitePhone 2, which is currently in the crowdfunding phase. There is no price yet, but it will launch on Kickstarter sometime in the next few weeks.