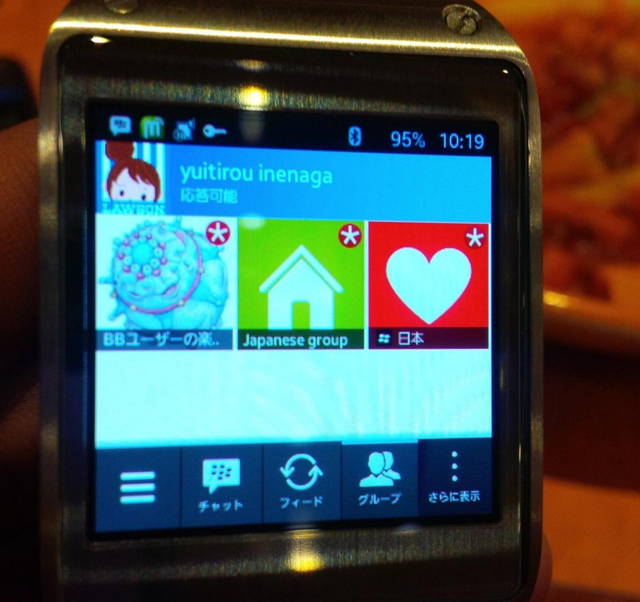 Blackberry has been focused on developing software and expanding the reach of their seminal messaging client. In recent weeks they released a BETA app for Windows phones and they might be soon releasing a new client for Tizen based smartwatches.
Tizen is a new OS that was developed by Intel and a series of mobile phone operators. Samsung has been the only company to employ it in a commercially viable product, with their Galaxy Gear 2.
BBM was seen recently on the new Samsung branded watch, which is leading industry experts to interpret that Blackbery may be developing their client for the wearables market, a segment that is growing.