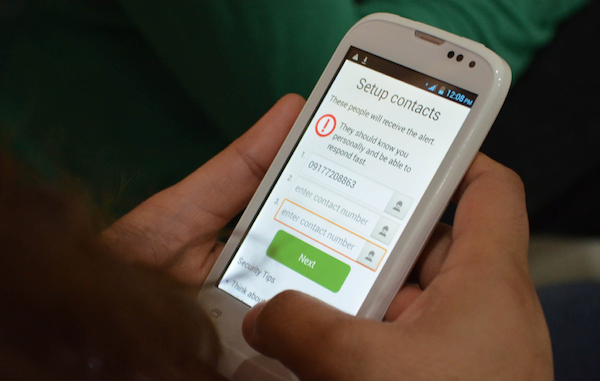 Sometimes things aren't actually as they seem, a truth that now applies to Android apps as well. While it masquerades as the sweet and innocent calculator app, Amnesty International's Panic Button might just save the lives of their human rights activists frequently at risk of facing arrest, attack, kidnapping or torture.
After downloading the app, users can setup three contacts to alert during an emergency (consider who may be nearby and able to help) and also write a message that will be triggered when the app is initiated (Amnesty recommends pre-arranging code words and phrases with those on your list). If the worst happens, users need only tap their power buttons (5 times in 5 seconds, resulting in a vibration confirmation) which will result in their pre-written message being broadcast to their contacts along with current GPS coordinates. Another option is to load the mock-calculator and repeatedly pressing the number 1, producing the same effect.
Tanya O'Carroll, Amnesty International's Technology and Human Rights Officer discusses their motivation for the app – "We have long known that the first hours after somebody's arrest are the crucial window of opportunity for a network to make a difference to their colleague's release — whether it be flooding the police station with calls, arranging a protest, or mobilising lawyers and organisations like Amnesty International for a campaign of international pressure."
Following a beta test with over 100 activists worldwide, you can download Panic Button (Beta) from Good e-Reader.
Jillian Koskie is an experienced software developer, content writer, project manager and usability design expert. With over 17 years in these roles, Jillian has enjoyed applying her skill-set to assist clients and users across a wide variety of sectors including: legal, health, and financial services. Combining these professional opportunities with a love of technology, Jillian is pleased to contribute articles, opinions, and advice to numerous news outlets, websites, and publications.