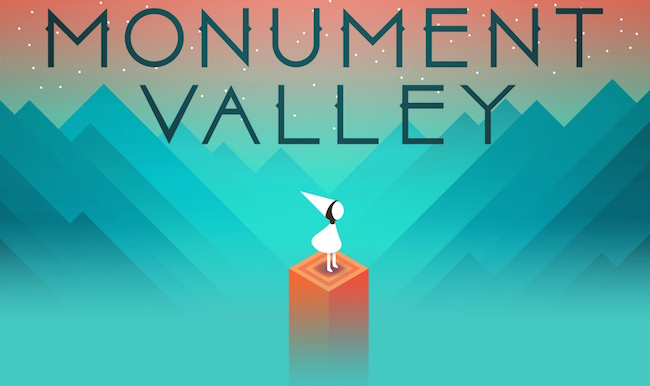 There are plenty of successful mobile apps (games especially) –the measure of which is usually calculated by the dollars earned either up-front or from in-app purchases. According to Apple, Monument Valley has earned every bit of their success (enjoying their Game of the Year status while also boasting an Apple Design Award). The developers behind the game at Ustwo are happy to give back: giving an inside look toward what it takes to develop a popular mobile game.
While Monument Valley rests in the popular puzzle game genre, it takes more than challenging mazes and striking artwork to dominate and stand out amongst the competition. There are a lot of details to review and consider, but a few highlights to consider include:
Official sales numbers place iOS in the lead with over 1.7M users paying to play. Android lags considerably behind, with less than 1M across multiple app stores. While the reasons for this disconnect are difficult to speculate on, it may be due to better marketing efforts or search functionality within each app store –or it may represent a user base more willing and ready to pay for apps.
To date (since launch day on April 3, 2014), total revenue for the Forgotten Shores franchise is nearing $6M, with 81.7% of that figure credited to iOS.
Official sales by country show clearly that the USA is the dominant user base for an app of this type, with 38% of sales coming from that region. China, UK, Germany, Japan, and Canada run nearly tied for second place in the 4-5% range.
Development costs for the original game came in at $852,000 over 55 weeks, while the second piece in Forgotten Shores was an additional 29 weeks and $549,000. There are 8 core team members (based in London), but other resources were added as required and contributed to those totals.
A remarkable 50% of players who started the game, completed it. When you consider how much competition there is out there for mobile entertainment attention, this is an impressive statistic.
So what does it all mean? Reading between the lines, one thing is clear: successful apps require an investment into their development.
If you have an iOS device, you can give Monument Valley a try for under $5. If you prefer to play on Android, download Monument Valley for $4 now.
The release trailer for Monument Valley has been out for some time now, but it is worth a watch if you haven't seen it (linked below).
Jillian Koskie is an experienced software developer, content writer, project manager and usability design expert. With over 17 years in these roles, Jillian has enjoyed applying her skill-set to assist clients and users across a wide variety of sectors including: legal, health, and financial services. Combining these professional opportunities with a love of technology, Jillian is pleased to contribute articles, opinions, and advice to numerous news outlets, websites, and publications.