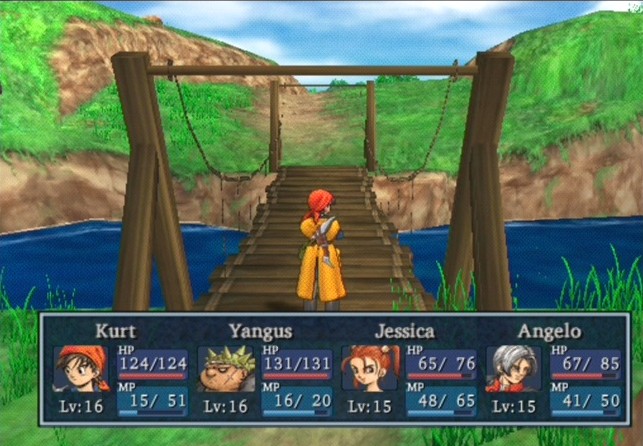 Dragons Quest is a cultural icon in Japan, much akin to Monster Hunter and Final Fantasy. Dragon Quest VIII sold close to 5 million copies worldwide on the Playstation 2 and now has hit Android. Prepare to set out on the road with Yangus, Jessica, and Angelo on an epic quest to lift the curse that threatens your kingdom.
Final Fantasy remakes proliferate the iPad and the Android ecosystem. The character art and environments are totally redone. The Dragon Quest VIII game is a straight port, which means if you played the original on Playstation, you are basically getting it mirrored.
The combat is consistently challenging with excellent boss fights that will really challenge your RPG skills. You absolutely have to pay attention, which is refreshing for an RPG. The story is simple yet wonderfully told with some touching moments throughout. The graphics, while simple, are carefully crafted with heavy attention to detail. Every room, enemy, and scene is crafted with care. The game is also huge. Lots of secrets, lots to see, lots to do, and a long story to play through. It will take you 60 hours easily to finish the main quest.
Peter Carotenuto is a graduate of the Vancouver Film school and is extensively involved in the local Film Industry. He is an accomplished actor and has been in many of the Vancouver based movies and made for television shows. Peter is the head of the Good e-Reader media division and is responsible for all of our video editing and production. You can e-mail him at peter@shopereaders.com