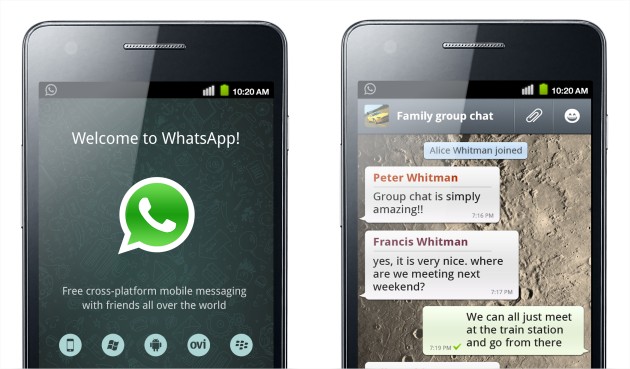 Facebook announced their intention to purchase WhatsApp in February of this year for a cool $19 billion (or $21.8 billion at Facebook's current share price); a deal that received approval in the United States a few months later in April. Unfortunately for the social media giant, the acquisition wasn't all smooth sailing –the European Union (EU) opposed the deal, stating that the deal could harm the telecom market. After due consideration, the EU has determined this will not be the end result of these companies joining forces.
Following news of their decision, European Competition Commissioner Joaquin Almunia released a statement:
"We have carefully reviewed this proposed acquisition and come to the conclusion that it would not hamper competition in this dynamic and growing market. Consumers will continue to have a wide choice of consumer communications apps."
Between you and I, this idea that using messaging apps and services is unfair to the telecom market is as ridiculous as suggesting email is responsible for the downfall of the postal service. Sure it sucks for those companies affected, but don't feel sorry for them too quickly… just remember every time you paid a ridiculous long-distance phone bill or opened a bill to find a huge (surprise) cellular roaming charge. These companies became wealthy for a reason, and in many cases it came without paying all due attention to innovation. It's how business works: evolve or become extinct.
With approvals in place giving permission to move forward, the owness is now on Facebook to show us what they plan to do with their new toy.
Jillian Koskie is an experienced software developer, content writer, project manager and usability design expert. With over 17 years in these roles, Jillian has enjoyed applying her skill-set to assist clients and users across a wide variety of sectors including: legal, health, and financial services. Combining these professional opportunities with a love of technology, Jillian is pleased to contribute articles, opinions, and advice to numerous news outlets, websites, and publications.