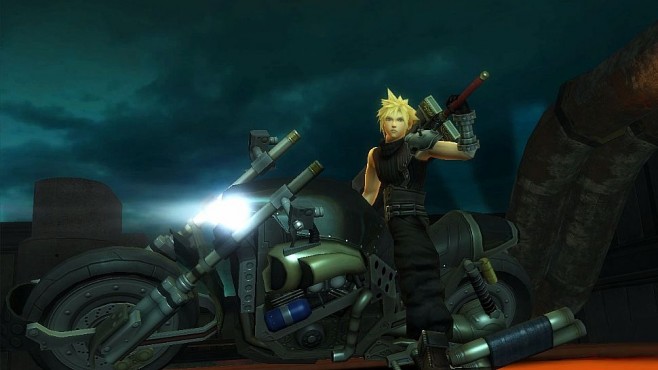 Fans of the Cloud Strife will be excited to play G-Bike (on Android or iOS), a pleasing mini game straight from the Gold Saucer Amusement Park currently found within the full version of Final Fantasy VII.
Not many details are known regarding the game-play, but the official announcement trailer makes it appear to belong to the endless runner platform-style genre: complete with "chase sequences, obstacle courses and boss encounters." So far, the only character recruited is Cloud (equipped with his famed Buster Sword), but he can handily take care of enemies like Behemoth from the Midgar location.
No release date has been communicated, but G-Bike is likely to be available soon. It is also expected that great care will be given to the quality of this app, given a good response would mean good things for a much-desired port of the full Final Fantasy VII game which was previously delayed due to technical limitations (particularly issues with the storage space required, estimated at over 1GB for the game itself).