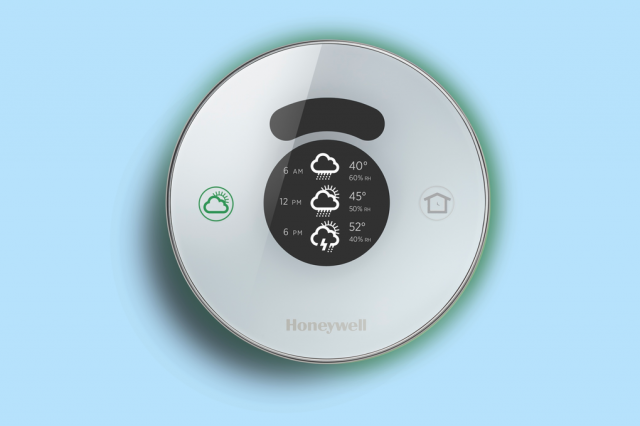 Home automation is one of the hottest topics around right now, and Nest was one of the first projects to kick it off when it was released in 2011. Branded as a truly smart therostat, Nest was purchased by Google for the bargain price of $3.2 billion at the start of 2014. Until now, there was little competition —until now. One of the leading names in thermostats, Honeywell, is set to sell their new connected home product: the Lyric Wi-Fi thermostat.
All of the expected features are found in the Lyric, including the ability to control your temperature presets from the app (available for both Android and iOS)… but that's not all. Lyric is as beautiful on the wall as Nest, but the most exciting bit of technology is the use of geofencing to update the climate for your house depending on exactly who is home (or not home, as the case may be). Think of the potential: keep the house nice and cool until your spouse gets home and demands the temperature be increased a few degrees.
Lyric is expected to retail for $279 at Lowes locations beginning in August of this year.

Jillian Koskie is an experienced software developer, content writer, project manager and usability design expert. With over 17 years in these roles, Jillian has enjoyed applying her skill-set to assist clients and users across a wide variety of sectors including: legal, health, and financial services. Combining these professional opportunities with a love of technology, Jillian is pleased to contribute articles, opinions, and advice to numerous news outlets, websites, and publications.