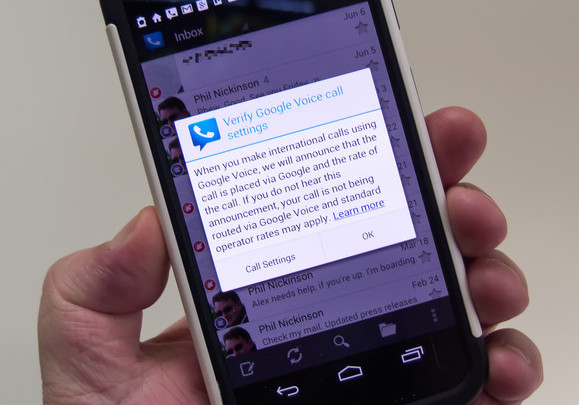 There was a time when the only way to make a phone call involved picking up a physical telephone (that was wired with copper directly into your wall), but now the concept has become much more theoretical: it's all about communicating efficiently and -affordably-. To that end, Google Voice provides users with an easy-to-use service that does just that. With an update that happened today, Google Voice added something else to their already impressive feature-set (which includes a custom Google phone number, voicemail, call forwarding, call recording, text messaging, voicemail transcriptions, call blocking, and conference calling among many others): transparency for international calls. This transparency means that an alert (linking to the Google Voice support page on the topic) will advise of the calling rate when you dial an international number.
Unfortunately, while Google Voice will allow you to make phone calls to Canada, the service is not yet available here (though if the rumors are to be believed, 2014 will see this detail changed).

Jillian Koskie is an experienced software developer, content writer, project manager and usability design expert. With over 17 years in these roles, Jillian has enjoyed applying her skill-set to assist clients and users across a wide variety of sectors including: legal, health, and financial services. Combining these professional opportunities with a love of technology, Jillian is pleased to contribute articles, opinions, and advice to numerous news outlets, websites, and publications.