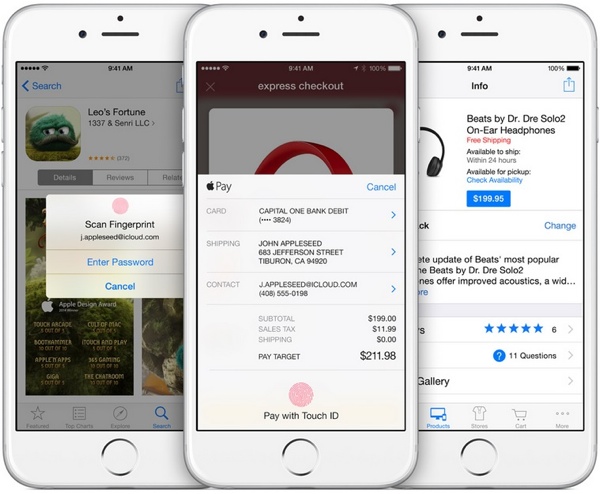 It doesn't matter how successful the launch of Apple Pay is, consumers and retailers are going to need some time to see how it works before they fully trust and then adopt the service. It is with this in mind that Apple's Senior Vice President of Internet Software and Services Eddy Cue made the statement that he expects the largest portion of Apple Pay transactions will be generated by in-app purchases.
This seems less like clairvoyance though, when you consider that the iPad Air 2 and iPad Mini 3 can only offer Apple Pay for in-app purchases –likely due to the lack of a near-field communication (NFC) antenna… meaning there are lots of iOS devices out there that don't have any other options. Add to this the fact that most brand-loyal iOS users are already used to paying for in-app purchases on their device without pulling out their wallets, and it seems like a logical way for people to dip their toes in the Apple Pay waters.
Initial experiences will mean a great deal when Apple Pay launches today along side iOS 8.1, as they will go a long way toward making consumers either comfortable or nervous. Many credit and debit cards from major payment networks include American Express, MasterCard, and Visa are lined up to participate in the service. In addition, several banks have partnered with Apple including Wells Fargo, Bank of America, and Capital One.
Are you excited to try Apple Pay?
Jillian Koskie is an experienced software developer, content writer, project manager and usability design expert. With over 17 years in these roles, Jillian has enjoyed applying her skill-set to assist clients and users across a wide variety of sectors including: legal, health, and financial services. Combining these professional opportunities with a love of technology, Jillian is pleased to contribute articles, opinions, and advice to numerous news outlets, websites, and publications.