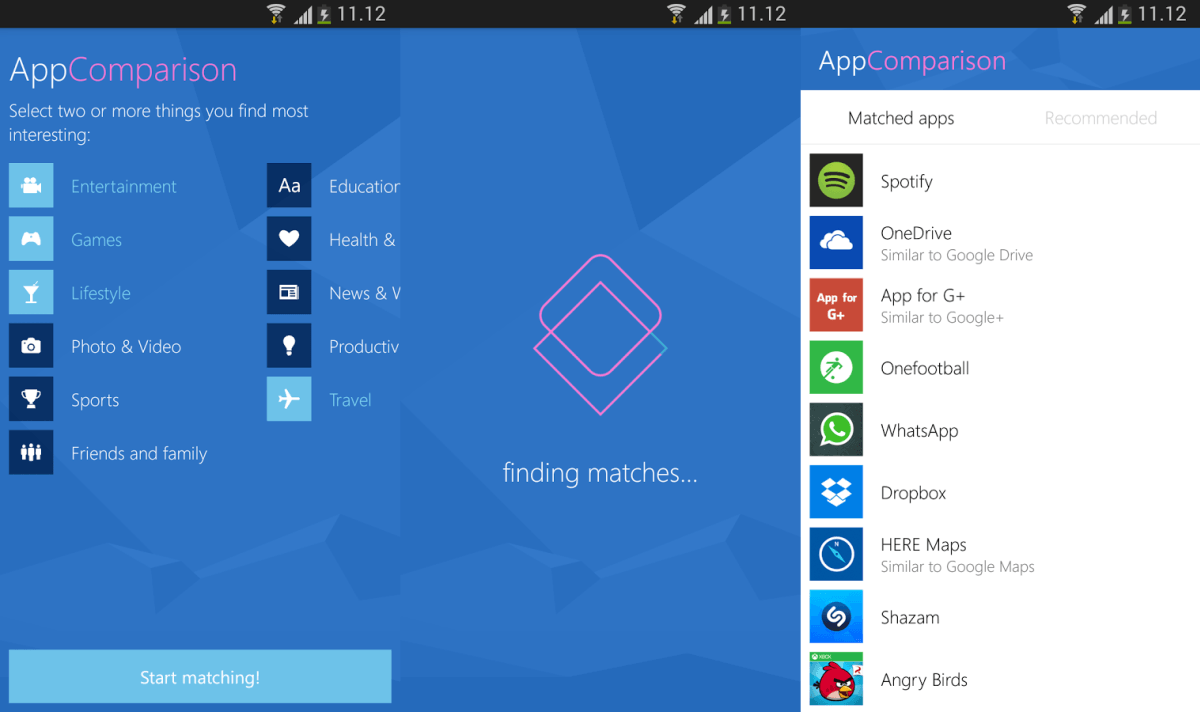 Microsoft is trying to lure customers away from Android and embrace their own Windows Phone platform. They are doing this with the advent of a new Android app called AppComparison, that will scan all of the apps on your phone and let you know if there is a native version available in the Windows store, or an equivalent.
Google is one of the most noticeable holdouts in embracing the Windows platform and you will not find Google Drive, Chrome and many other popular apps. Instead, you will be prompted to download GChat+, which is kind of like Google Hangouts, CloudMuzik, which is sort of like Google Play Music, and UC Browser, instead of Chrome.
Microsoft is betting that AppComparison will lure some people away from Android and purchase the new Lumia 950. This is the same type of gambit that Apple recently took when they released the app, Move to iOS.