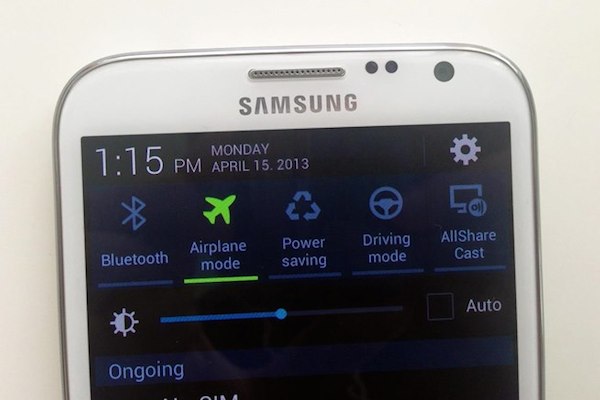 One of the hottest topics out there is whether we will be able to actively use our smartphones in airplanes while they are mid-flight. While some signs seemed to indicate that luxury was coming soon, it now appears that the United States Department of Transportation (DoT) is working to establish rules that would not allow you to receive or place phone calls while on a plane.
These rules wouldn't change the fact that text messaging, email, and surfing the web are allowed on most flights. It appears the ban on voice calls is related more so to the disruptive nature of phone calls in enclosed spaces.
It is expected that the DoT is preparing a notice of proposed rulemaking that will leave the issue open for review until February of next year. The FCC is also involved, having been the agency that first suggested the rules against using these devices during flights were archaic and should be reversed.
While Internet access on smartphones and tablets does make it easier to pass the time while traveling, I miss the days when air travel meant a momentary break from the responsibilities that seem to accompany carrying a telephone and the Internet in your pocket.
Jillian Koskie is an experienced software developer, content writer, project manager and usability design expert. With over 17 years in these roles, Jillian has enjoyed applying her skill-set to assist clients and users across a wide variety of sectors including: legal, health, and financial services. Combining these professional opportunities with a love of technology, Jillian is pleased to contribute articles, opinions, and advice to numerous news outlets, websites, and publications.