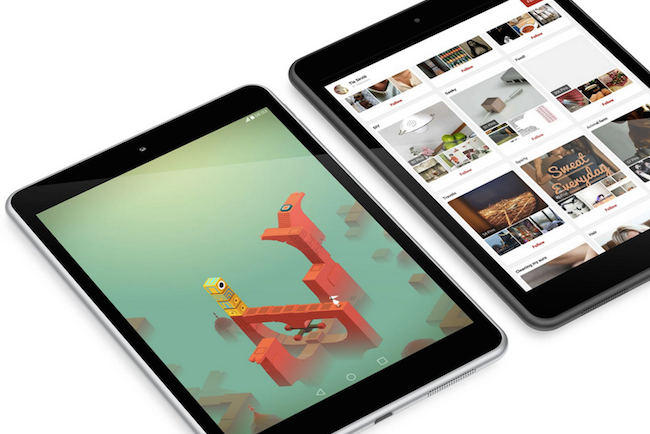 The Slush conference in Helsinki brought news that Nokia hasn't been twiddling its thumbs in the seven months since their devices and services unit was sold to Microsoft (for a cool $7.2 billion). It appears the company was hard at work preparing to deliver the N1: a 7.9-inch, aluminum-shelled, Android tablet (running Lollipop OS). It looks a lot like Apple's iPad Mini (complete with the placement of the camera, buttons, and headphone jack), but will sell at a far more attractive $249 price-point.
Luckily (and cleverly) for Nokia, the sale to Microsoft may have included a ban on making smartphones or handsets for 30 months –but other devices, including tablets, were not included in that agreement.
Nokia's head of devices Sebastian Nystrom indicated that the N1 is targeted toward users who have yet to find the Android tablet of their dreams (meaning those out there who love the classy look of an aluminum-bodied tablet, but would prefer not to buy an iPad). Other specifications for the N1 include the use of Gorilla Glass 3, a weight of 318 grams, an 8-megapixel rear camera and a 5-megapixel front camera, 2048 x 1536 screen resolution, and Wi-Fi (only) network connectivity.
Nokia's reveal video is linked below, offering an excellent overview and visual guide to the N1.
The initial launch of the N1 will be limited to China and is expected around the Chinese New Year (February 19, 2015), with delivery to Russia and select European countries shortly afterward. There is no word yet on when we might see Nokia's new tablet in North America, but I suspect that will depend greatly on how is is received following the initial release.
Jillian Koskie is an experienced software developer, content writer, project manager and usability design expert. With over 17 years in these roles, Jillian has enjoyed applying her skill-set to assist clients and users across a wide variety of sectors including: legal, health, and financial services. Combining these professional opportunities with a love of technology, Jillian is pleased to contribute articles, opinions, and advice to numerous news outlets, websites, and publications.