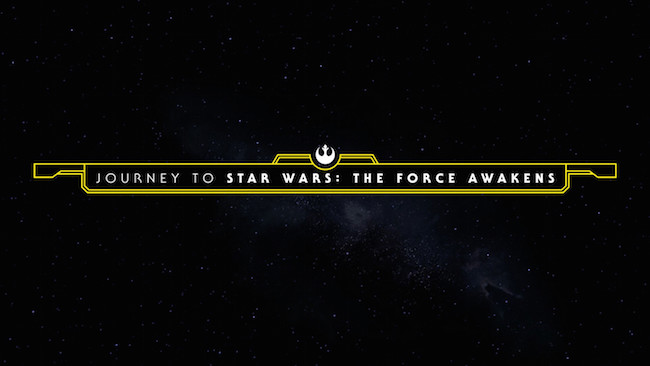 I am pretty sure that Star Wars is the only franchise able to truly give Apple a run for its money in the hype department. Even if you've been living under a rock the past few years, you'll be well aware that a new installment to the beloved series of films is due out at the end of the year –but before we see Star Wars: The Force Awakens on the big screen, Disney Worldwide Publishing and Lucasfilm confirmed that we will have a collection of 20 books at our disposal filled with the requisite 32 years of back-story following Return of the Jedi.
As if the promise of uncovering 'major secrets' wasn't draw enough to make these books required reading for any true fan, "Journey to Star Wars: The Force Awakens" books will be released through a partnership with a number of (not to be ignored) outside companies; not the least of which being Del Rey and Marvel Comics.
Michael Siglain, director, Creative Franchise, Lucasfilm, Disney Publishing Worldwide understands how Star Wars fans prepare –inviting the anticipation and speculation to begin while assuring us that "the filmmakers have a lot of surprises in store, and the hints and puzzle pieces in the publishing program will keep fans guessing until the film opens."
As we have come to expect from this creative partnership, no endeavour is completed half-way. Publishing of these books will take the form of: print and digital editions (many of which will feature new narrative stories for middle grade and young adults), comics, illustrated reference, Look and Find, and sticker books (which begs the question: am I too old for a sticker book?).
According to executive VP of Disney Publishing Worldwide Andrew Sugerman:
"We are thrilled to be developing content for fans of this epic saga across the globe. The robust publishing program will appeal to a range of fans — old and new — across all formats from comics to novels to apps, making this one of the most exciting and collaborative collection of stories that we've seen to date.

The partnership with the story group and the editorial team always had to be true to the sanctity of the film while making sure that we find these moments to introduce hints, clues, and puzzle pieces. It's a way to introduce the heroes and villains of that original trilogy to a new audience that might not be as familiar as the audience that went and saw the films when they first came out."
While many of the books are still being written and edited, a few titles have already been announced:
Moving Target, by Cecil Castellucci (follows Princess Leia)
The Weapon of a Jedi, by Jason Fry (follows Luke Skywalker)
Lost Stars, by Claudia Gray
Smuggler's Run, by Greg Rucka (follows Han Solo)
Specific release dates have not been announced, but we are told to expect this 'ambitious publishing program' to kick off in full force this upcoming fall. Let's hope it is sooner than later, because fans are going to need a little time to read them ahead of the December 18 launch (which cannot come soon enough) of the actual Star Wars: The Force Awakens film.
Jillian Koskie is an experienced software developer, content writer, project manager and usability design expert. With over 17 years in these roles, Jillian has enjoyed applying her skill-set to assist clients and users across a wide variety of sectors including: legal, health, and financial services. Combining these professional opportunities with a love of technology, Jillian is pleased to contribute articles, opinions, and advice to numerous news outlets, websites, and publications.