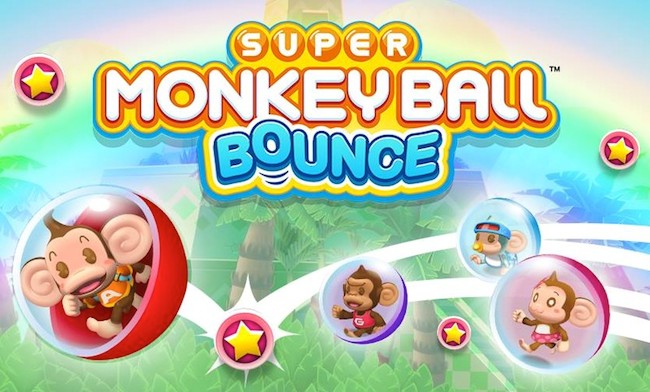 Once upon a time, in my console gaming days, I first laid eyes on Super Monkey Ball. Since that time, I've been hooked. Featuring game-play that is easy to learn but difficult to master, this franchise knows how to bring the spirit of arcade gaming to any platform it lands on. In that way, Super Monkey Ball Bounce on your Android device does not disappoint.
Offering 119 levels across six unique worlds, Super Monkey Ball Bounce is all about puzzles (instead of the usual balancing, tilting, and rolling required to complete each level). It reminds me a little of what pinball on a touchscreen would look like… if you combined it with the physics-inspired 'aim and shoot' methodology.
Led by AiAi the monkey, this title is as bright and colourful as you would expect. While the graphics are well animated, cutesy, and fun –they are also a little over the top and annoying. We have come toexpect that the skill required to complete levels should increase as you progress through the game, it feels exponential and a little random. To make it easier, there are lots of power-ups and multi-shots available –but be careful, using them often will cost you (real dollars via in-app purchases), not to mention the game is littered with tedious advertisements you are forced to watch as you navigate around.
In the end, it's still a fun game to play –as long as you don't expect it to deliver much more than a cheerful (and addictive) distraction.
If you find it hard to resist charming little primates, download Super Monkey Ball Bounce and give it a try.
Jillian Koskie is an experienced software developer, content writer, project manager and usability design expert. With over 17 years in these roles, Jillian has enjoyed applying her skill-set to assist clients and users across a wide variety of sectors including: legal, health, and financial services. Combining these professional opportunities with a love of technology, Jillian is pleased to contribute articles, opinions, and advice to numerous news outlets, websites, and publications.