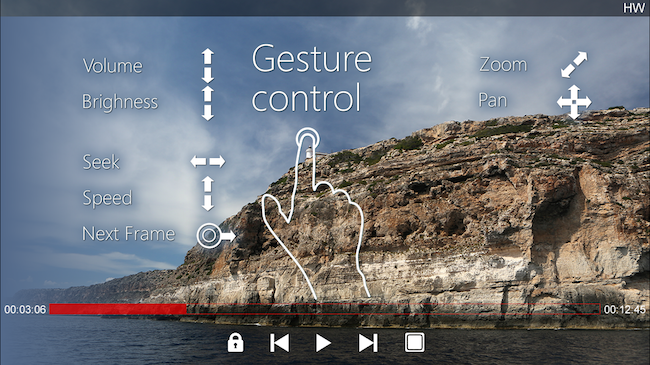 Smartphone and tablet users are as passionate about media as they are social media and messaging. This means that the eternal search for a worthwhile media player is near-constant. Fortunately, there are a few quality contenders –among them you will find VXG Video Player.
In many ways, VXG Video Player blurs the lines between mobile and desktop video players by boasting a considerable and sophisticated feature list: multiple video formats (AVI, 3GP, M4V, MP4, WMV, FLV, MPEG, MPG, MOV, RM, VOB, ASF, MKV, F4V, TRP, TS, and TP), the ability to record your favourite fragments, upload and download videos over WiFi connections, digital zoom, picture shifting, automatic identification of video and audio files, video preview for listed media (made even easier with smart thumbnails), online streaming, recording of live streams (with add, modify, and delete functionality), and playback of FLV files (without need for the Flash Player plug-in).
With a comprehensive list like that, it is sufficed to say that VXG Video Player does the kind of heavy lifting normally done by a suite of apps.
If you want to test-drive a full-featured (at no charge and ad free!) video player, download VXG Video Player for your Android devices now.
Jillian Koskie is an experienced software developer, content writer, project manager and usability design expert. With over 17 years in these roles, Jillian has enjoyed applying her skill-set to assist clients and users across a wide variety of sectors including: legal, health, and financial services. Combining these professional opportunities with a love of technology, Jillian is pleased to contribute articles, opinions, and advice to numerous news outlets, websites, and publications.