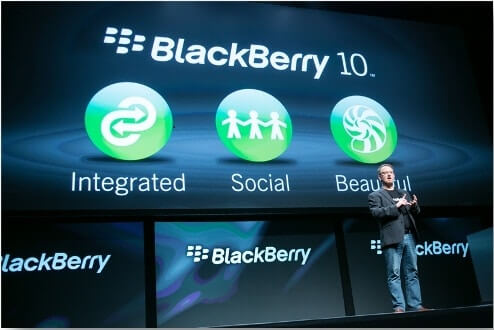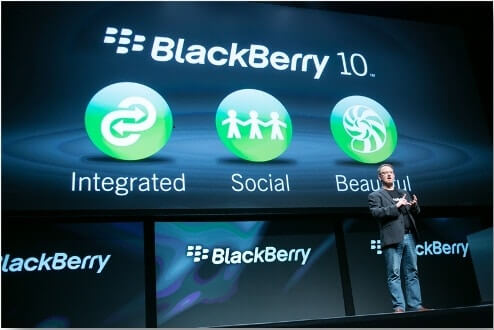 RIM is pinning high hopes on its new BlackBerry 10 platform that is set to launch on January 30th. With its back virtually to the wall, RIM clearly has its work cut out against its more illustrious rivals—Google's Android and the Apple's iOS, with Windows 8 gaining new ground every day as well. While Android and iOS are firmly entrenched in their respective domains with Windows 8 quickly acclimatizing to the immensely competitive mobile hardware segment, what makes the new BB 10 operating system all the more important is that it could provide RIM the last chance to be back in the thick of the fight. RIM's traditional forte has been the enterprise segment, but has seen that consumer base slowly being eaten away by both Apple and Google.
"This year has been, obviously, a very interesting and challenging one," said Vivek Bharwaj, head of RIM's software portfolio. "But I think what's happened over the last two, three months—and we've seen it with media, we've seen it with carriers, we've seen it with just the general public—they are impressed by what they see."
However, RIM now has a two front battle up ahead. It not only has to defend the smartphone segment, but it also must make some inroads in the hotly contested tablet segment as well. BlackBerry now accounts for a meager 5.3 percent of the world's smartphone segment, while the same for the tablet PC segment should be even more minuscule, having only sold a couple of hundred thousand of the PlayBook devices.
The RIM boffins are all too aware of the challenges that lie ahead and have expressed confidence in their new BB 10 platform. They believe it will be a game changer not only in the company's history, but also in the mobile devices industry as well. The software will initially be launched on the new smartphone RIM has lined up for early 2013, but will also be made available on RIM's next generation tablet devices.
To have enough applications at the customer's disposal is also of paramount importance. The company is working out of its skin to populate the BlackBerry App World with quality apps so early users of BB 10 can get started right away. Towards this, company sources have stated that they now have about 70,000 apps dedicated to the new BB 10 platform, a figure that might pale in front of what Apple or Google has to offer, but is far more than the few thousand apps that Windows RT started out with.
Also, as a means of holding on to its traditional business customers while also appealing to the casual smartphone and tablet buyers, the BB 10 has been incorporated with some unique features such as BlackBerry Balance, which will allow users to have on a single device both personal and corporate data isolated from the other.
"You can, then, have two instances of Twitter—a personal one and a work one," Bharwaj explains, "So you can stay logged in on your work one with your work account, logged in on your personal one with your personal account, and you never have to worry about the accidental tweet on a Saturday night from your work account."
All of this certainly whets our appetite for the the new BB 10 software, along with associated hardware, though it's still some way off.
Sovan Mandal is the senior tablet and tech corespondent for goodereader.com. He brings a international approach to news that is not just applicable to the North American market, but also Asia, India, Europe and others. Sovy brings his own writing flavor to the website and is interested in Science Fiction, Technology and Writing. Any questions, send an email