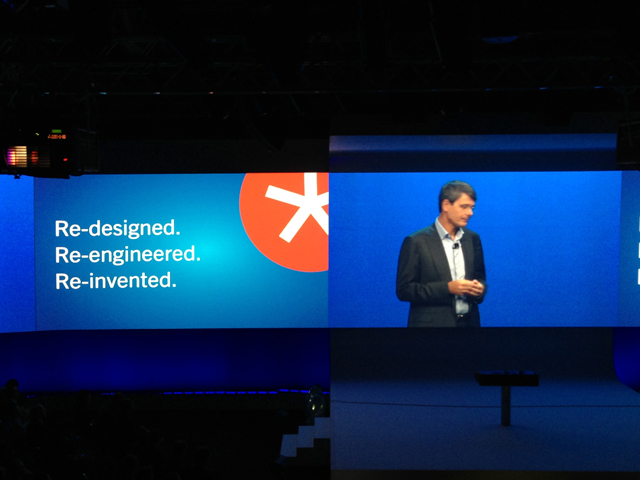 Blackberry just came out with its Q4 numbers which, it must be said contains all the elements of a brilliant comeback after what everyone had thought is almost over with the company. Revenue earned during the period stands at $2.7 billion which is a nice thing though a bit less than the expected $2.8 billion. Blackberry had also sold 6 million smartphones in the quarter of which, almost a million were Z10s that run the latest Blackberry 10 operating system. A total of 370,000 PlayBook tablet devices also found buyers during this quarter, which clearly shows the beleaguered tablet continues to linger on even in the presence of its more illustrious competitor. The company however has lost 3 million subscribers during the time so that its total consumer base now stands at 76 million worldwide. The same for the last 2 successive quarters stands at 79 and 80 million.
"We have implemented numerous changes at BlackBerry over the past year and those changes have resulted in the Company returning to profitability in the fourth quarter," said Thorsten Heins, President and CEO. "With the launch of BlackBerry 10, we have introduced the newest and what we believe to be the most innovative mobile computing platform in the market today. Customers love the device and the user experience, and our teams and partners are now focused on getting those devices into the hands of BlackBerry consumer and enterprise customers."
Also this would be the last quarter where Blackberry has a presence of its erstwhile BB OS7 platform. It's more modern and capable BB10 platform launched early this year has taken over the reins and though it's just the Z10 that the company can flaunt right now to be based on the new OS, more are in the pipeline. This also includes a successor to the PlayBook as well though the company is yet to acknowledge it officially. Meanwhile, the forst gen PlayBook tablets will be provided with an update that will enable them to run the new BB10 OS.
Heins added, "As we go into our new fiscal year, we are excited with the opportunities for the BlackBerry 10 platform, and the commitments we are seeing from our global developers and partners. We are also excited about the new, dynamic culture at BlackBerry, where we are laser-focused on continuing to drive efficiency and improve the Company's profitability while driving innovation. We have built an engine that is able to drive improved financial performance at lower volumes, which should allow us to generate additional benefits from higher volumes in the future."
A breakdown of the revenue earned reveals 61 percent from hardware, 36 percent from services and 3 percent from software and other revenue sources. Also in another significant development, Blackberry CEO Mike Lazaridis who has been associated with the company for the past three decades will step down with effect from May 1 this year.
"With the launch of BlackBerry 10, I believe I have fulfilled my commitment to the Board," Lazaridis said. "Thorsten and his team did an excellent job in completing BlackBerry 10. We have a great deal of which to be proud. I believe I am leaving the company in good hands. I remain a huge fan of BlackBerry and, of course, wish the company and its people well."
Sovan Mandal is the senior tablet and tech corespondent for goodereader.com. He brings a international approach to news that is not just applicable to the North American market, but also Asia, India, Europe and others. Sovy brings his own writing flavor to the website and is interested in Science Fiction, Technology and Writing. Any questions, send an email