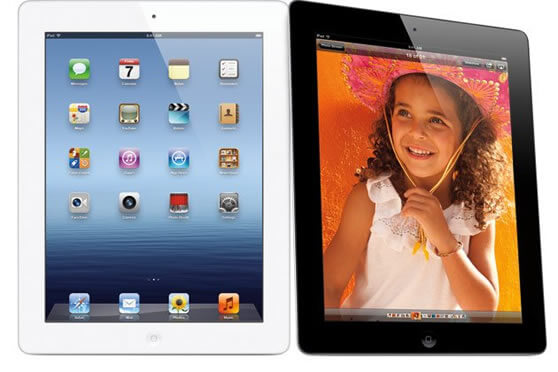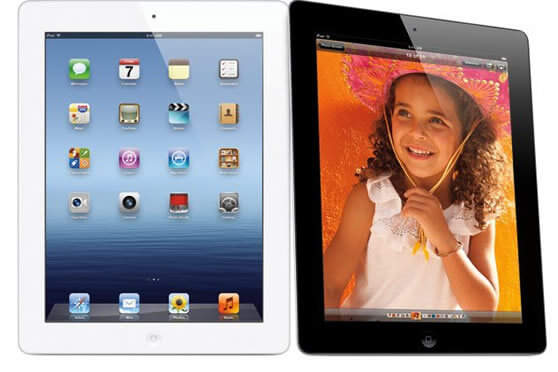 The results from a survey carried out by ChangeWave Research covering iPad users and their experience reveals a whopping 82 percent being very satisfied with the latest Apple tablet, while 16 percent indicated their experience to be "somewhat satisfied." The target group selected by the firm for their survey comprised of users who have adopted the iPad in its early stages of availability. A similar survey carried out for the iPad 2 to judge people's expectation had revealed 74 percent voting for confidence in the tablet and 23 percent unsure.
The main reason for the popularity of the new iPad as per the survey is the retina display technology. With 2048 x 1536 pixels packed into the same 9.7 inch display, this translates to 3.1 million pixels coming together to render super crisp images. The pixel strength is 4 times that found on the iPad 2, which has been setting the standard until just a month ago. No other tablet maker has announced plans of a tablet with that high of a pixel density. That said, the retina display feature has one big drawback, so to say. The low resolution content on the web would be magnified in this case and the end result isn't as impressive.
Coming to the other aspects that have made the iPad 3 so popular include its battery life (22% of users liked) and LTE feature (21%). Another noticeable aspect of the new iPad 3 is its enhanced processing capability, which has found favor with 20 percent of users.
However, the new iPad 3 isn't just about popularity, as its sales figures might suggest. There have been some negative comments also registered. Among the main complaints with the Apple tablet is its price, with 26 percent of the total number surveyed complaining the price is a bit too high. Similarly, a not so pocket friendly wireless data plan is what 23 percent people also cited as reason for not liking the device. Another 10 percent of people cited reasons like weight, dimension, and storage capacity as drawbacks of the device. Finally, the new iPad generates too much heat for 7 percent of those surveyed.
In the end, what also needs to be said is that the actual number of people who had been part of the survey study group is just 200. This is a very small number of iPad 3 users considering 3 million + have bought the device. As such, the survey might not be a complete indication of the device, though it does provide us with an estimate of customer satisfaction.
Sovan Mandal is the senior tablet and tech corespondent for goodereader.com. He brings a international approach to news that is not just applicable to the North American market, but also Asia, India, Europe and others. Sovy brings his own writing flavor to the website and is interested in Science Fiction, Technology and Writing. Any questions, send an email