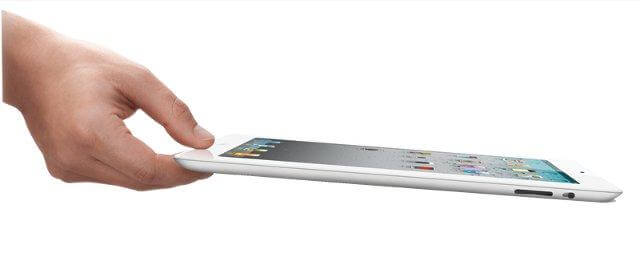 The iPad has finally got a contender that could seriously affect its sales for the first time since Apple launched the tablet back in April 3, 2010. Also, the last thing Apple might have expected is a tablet from Amazon coming along to make things tough for the all conquering iPad. That Apple iPad sales are slowing down is indeed turning out to be a reality with the arrival of the Kindle Fire, something that many had predicted long ago when the Amazon tablet was still being rumored. The iPad has weathered many an onslaught from many big name tablet makers but has prevailed on every occasions only to have a 7 incher from Amazon cutting into its sales.
The issue has been brought to the fore by Bill Shope from Goldman Sach as part of his study and analysis of the market trends. The main factor that is driving the Kindle Fire demand higher than the iPad is the price. Being just $199 while the iPad is way above that and with the iPad 2 furthermore, its hardly surprising consumers are going for the Kindle Fire.
"While improving holiday demand into late November could certainly push the momentum in the other direction, we believe it is prudent to assume the iPad is facing some near-term demand challenges," states Bill Shope.
Bill Shope also indicates a way out for Apple to reclaim its territory lost to the new breed of Android tablets is to reduce the price of their tablet, which is something that is perhaps already underway with rumors of an iPad mini version doing the rounds. This way Apple can ward off the challenge posed by the Kindle Fire while integrating iCloud and Siri will also help immensely in bringing consumer interest back on the iPad once more.
What also has to be kept in mind is that of all those who have opted for the Kindle Fire, its only a part of those and not all that may have gone on to buy the iPad owing to the latter's higher price. So Apple isn't loosing a lot of consumer base to the Amazon tablet. Instead, the Kindle Fire can be seen operating in a segment that is a bit lower than the Apple tablet in terms of size, functionality and of course price. So the huge backing that the Kindle Fire has received can also be seen as early signs of the tablet segment beginning to settle down while more are drawn to the tablet toting crowd.
In any case, Apple has reduced the price of the iPhone early in its life and such a manuveour for the iPad will do it and its prospective buyers a world of good.
Sovan Mandal is the senior tablet and tech corespondent for goodereader.com. He brings a international approach to news that is not just applicable to the North American market, but also Asia, India, Europe and others. Sovy brings his own writing flavor to the website and is interested in Science Fiction, Technology and Writing. Any questions, send an email