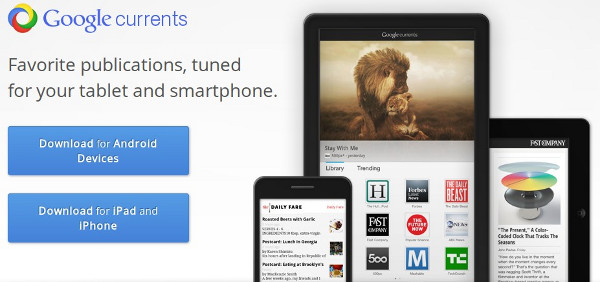 Google has finally taken the wraps off of their new project Currents. You can think of it as a magazine style reader that competes with Flipboard in terms of market share. It is officially debuting for Android and iOS, and delivers a better way to read your syndicated content.
The free application is heavily invested in gesture controls, allowing you to swipe too-and-through your magazine styled content. This is perfect for blogs and new-sources that are heavy on the graphics and text, but suffer on the traditional mobile browser bundled with tablets. One of the benefits most people will admire is the ability to sync it with your Google Reader account for off-line reading.
One of the drawbacks of Google Currents is, like all major projects and launches, that it is USA ONLY! Dagnabbit! There is a cool video below that shows off the entire app and what you can expect, check it out.