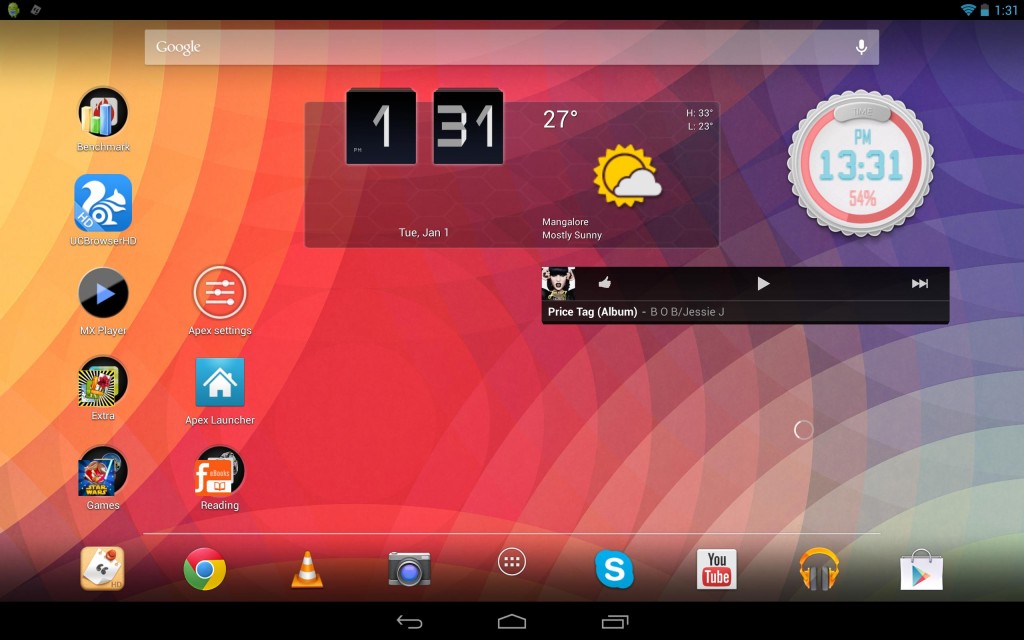 The pixel war is upon us and smartphones with high-resolution 1080p five inch displays are quickly becoming commonplace. Even second tier smartphone makers now offer these devices at rock bottom prices. The big players in the game have to differentiate themselves from the competition. There is a new six inch WQXGA mobile LCD panel being developed, with a resolution of 2560 x 1600 pixels. Incidentally, that is the same number of pixels to be found on the Google Nexus 10 inch edition, though the pixel density is down to around 300 given the larger screen.
In order to pack in that many pixels within a six inch panel, display makers have hit upon a process termed Low Temperature Poly Silicon (LTPS) that involves laser light treatment as part of the heat process. This results in very high pixel density than would have otherwise been impossible. Similarly, LG is working on developing displays that have 500 or more of pixels per inch, which they claim is within reach thanks to a process termed Advanced high performance-In plane switching or AH-IPS.
The two South Korean companies, LG and Samsung, are leading the race and both are looking to procure the 500 ppi and above displays from Japan based manufacturers, since their own production lines are engaged in meeting their own demands for 1080p panels.
Also, with efforts already engaged to pack in an ever increasing number of pixels in smartphone displays, it is just a matter of time before we get to see the fallout in the tablet space as well. Right now, the Nexus 10 is the only tablet with the highest pixel density of 330 ppi, with the iPad 4 coming in second with a ppi of 264. For any device, however, the question remains as to how the manufacturers will ensure decent levels of battery life. A higher number of pixels translates to greater demand on the battery, while the need for the device to be slim and light means there isn't much room here either for the manufacturers to include a bigger battery pack. The Nexus 10 is already a living proof of this, which lacks on the battery front in spite of great specs. No wonder the iPad 4 is more popular even with a lower pixel count, as it manages to deliver over 10 hours of usage on a single charge.
Sovan Mandal is the senior tablet and tech corespondent for goodereader.com. He brings a international approach to news that is not just applicable to the North American market, but also Asia, India, Europe and others. Sovy brings his own writing flavor to the website and is interested in Science Fiction, Technology and Writing. Any questions, send an email