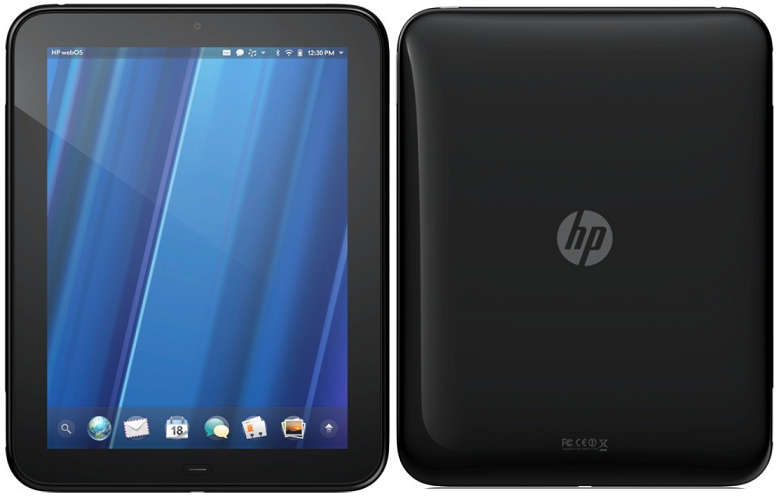 The race to acquire the HP TouchPad starts now. HP is now accepting pre-orders for the world's first tablet running WebOS, while the tablet itself is slated to start shipping July 1st. On offer will be two versions with 16 GB and 32 GB of internal memory prices at $499.99 and $599.99 respectively.
Apart from being the first tablet running Web OS, the TouchPad is also important as HP's first tablet from the California based company. HP had earlier launched a tablet aimed primarily at the enterprise segment. A tablet from HP was also in the news when the first gen iPad was just about to be launched. Many had then thought a suitable tablet PC from HP can be the only answer to the iPad. HP though had other ideas and took its time to come up with the TouchPad. The journey has been long and interesting, with its acquisition of Palm turning out to be decisive in determining the consumer tablet strategy of the company. This since it was earlier believed it was Windows 7 that would be the operating system of choice for the HP tablet.
Hence, as things stand now, the TouchPad running WebOS version 3.0 comes with a 9.7 inch capacitive multitouch display having a resolution of 1024 x 768 pixels. The tablet is powered by a 1.2 GHz Qualcomm Snapdragon dual core CPU, while providing the juice will be a 6300mAh battery. Then the tablet also comes with all the other usual tablet features such as a micro USB port, a light sensor, accelerometer, gyroscope, and compass along with WiFi and Bluetooth. However, the TouchPad includes just a 1.3 megapixel front-facing camera.
Also, another unique feature of the TouchPad is its "Touch Type" capability that allows one to get started with quite a few tasks just by typing in a text box. So one can do a lot of things such as e-mail, checking social networking status, or doing research online without having to launch the specific apps first.
So while the TouchPad does not vie for the slimmest tablet crown, the tablet still does make a strong case for itself.
Check out Pre-central to get price and availability details for Canada, Germany, France, and the UK.
Sovan Mandal is the senior tablet and tech corespondent for goodereader.com. He brings a international approach to news that is not just applicable to the North American market, but also Asia, India, Europe and others. Sovy brings his own writing flavor to the website and is interested in Science Fiction, Technology and Writing. Any questions, send an email