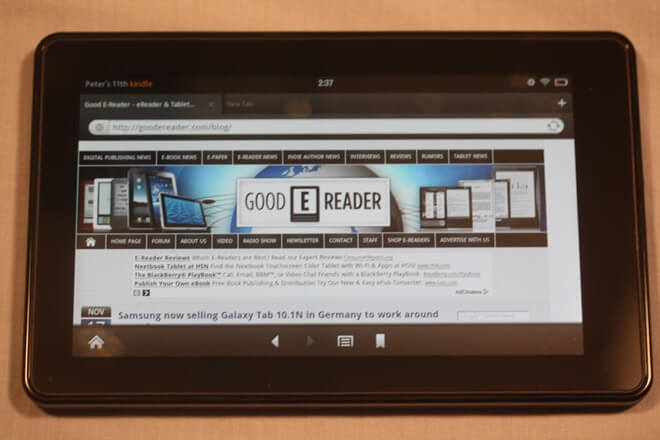 The China Times Newspaper is reporting that the Amazon Kindle Fire 2 is all set for a release sometime within the next month. We reported last month that Quanta Computers has won the contract for the devices and have 200 million of them all ready to go.
The Kindle Fire 2 is poised to do battle with the upcoming Google Nexus in terms of hardware performance. The main benefit of Amazon is its expansive ecosystem for videos, apps, books, newspapers, and magazines.
According to reports, some of the hardware upgrades entail switching from the plastic casing to a metal chassis. It will also have a web cam and improve screen resolution to give you a better gaming experience.