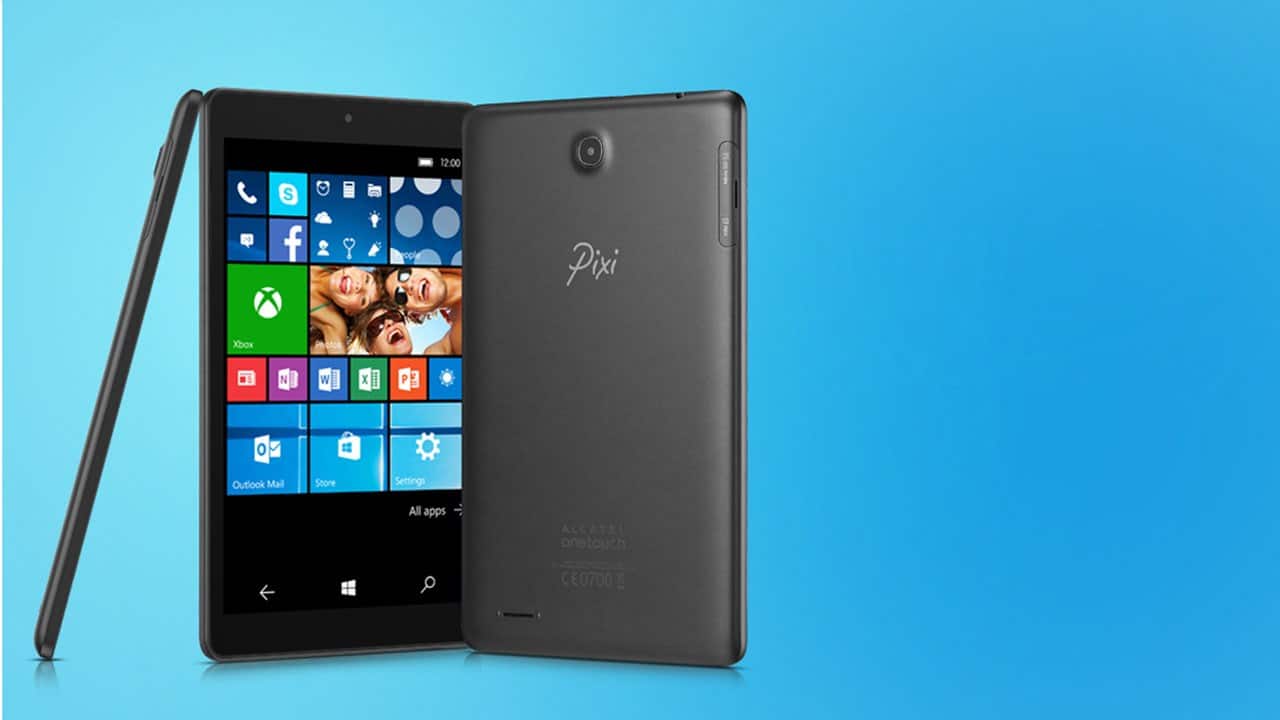 Alcatel is best known for their line of Android driven smartphones and tablets but the company is doing something different this year. They have just unveiled the Alcatel OneTouch which is running Windows 10 mobile.
The OneTouch features an 8-inch HD display, 2 MP rear camera, 0.3 MP front camera, a 1.3 GHz processor bundled with 1GB of RAM along with 8GB ROM + 32GB of expandable storage. The company is also promising GPS, TV remote control and voice call support.
There is no word yet on when this is going to be shipping or when it will be available. It will likely be really cheap because Microsoft is no longer charging companies to use their OS if the screen size is less than nine inches.