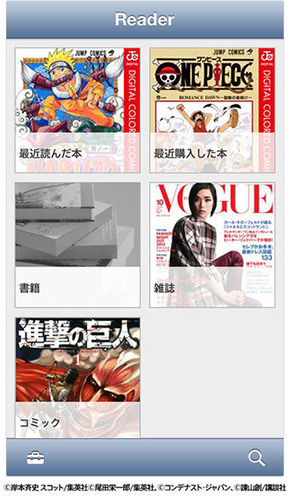 Sony has released a new version of their seminal Reader App for iOS in Japan today. It brings a number of enhancements, including support for EPUB3, which appeals to people who read manga, graphic novels and eBooks with Japanese characters.
Currently there are over 20,000 comics, graphic novels, and manga comics in the Sony Reader Store. This new app was exclusively designed to take advantage of all of this content and appeal to the literary sensibilities of their core Japanese customer base.
Right now there is no way to buy eBooks within the app, as Sony is encouraging their customers to buy all of the content on the web version of their Japanese site and then have everything that is purchased synced to the app for iPhone, iPod Touch and iPad.