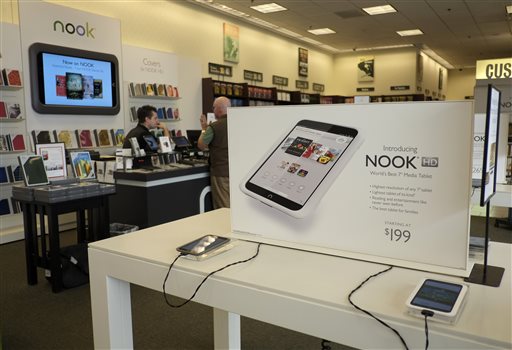 In what can be termed as a re-run of the pornography issue that had brought shame to several ebook stores months ago, a tablet in one of Barnes & Noble store at Texas was found to have X-rated material in it. To make things worse, the tablet at the Southlake store was situated in an area designated for kids, and a child as young as four was found viewing objectionable material on the tablet.
"I'm beyond angry. My four-year-old son just saw pornography," said Sarah Blauser, mother of the child.
B&N officials apologized to the shoppers for the mishap. They further explained that while the Nook tablets does incorporate adequate parental controls to prevent such occurrences in real life, the tablets stationed in the Nook store weren't password protected. As such, anyone walking into the store has the liberty to access any sites using the demo tablet units, including those that can be considered inappropriate for children's viewing.
An infuriated Blauser has embarked on a Facebook campaign warning others of the risks that the Nooks tablets can pose to the young minds in all B&N stores in the US.
Sovan Mandal is the senior tablet and tech corespondent for goodereader.com. He brings a international approach to news that is not just applicable to the North American market, but also Asia, India, Europe and others. Sovy brings his own writing flavor to the website and is interested in Science Fiction, Technology and Writing. Any questions, send an email