It has been just weeks since Onyx Boox launched the Tab Ultra C. It perhaps is the best thing to happen to the e-paper tablet segment in recent times. It exudes both style and performance in abundance and is perhaps one of the best looking E Ink tablets in the market at the moment, one that boasts superior performance as well. Also, it is an all-round package with the Tab Ultra C, with the device capable of performing pretty much everything that you'd expect out of a mainstream Android tablet, after taking into consideration the usual limitations of e-paper displays.
However, things are a lot different with the Remarkable 2 given that it has been designed purely for note-taking rather than being a tablet device. The only other thing you can do with Remarkable 2 is read books. Beyond these two, there is almost nothing that Remarkable 2 is able to pull off. You can't even download any apps on the Remarkable 2, which means you will have to make do with those that come pre-installed with the device.
Despite being poles apart in their functionality, both have one thing in common, it being their e-paper display. That makes it interesting to find out how one fares when pitched against the other. Read on to find out which comes out on top.
Display
Both the Remarkable 2 and the Tab Ultra C come with a 10.3-inch E Ink display. However, the similarity ends there as the Remarkable 2 comes with a monochrome display while the new Tab Ultra C features a Kaleido 3 panel capable of displaying 4,096 colors. It might not be as colorful as Gallery 3 but can still make the display look a lot more colorful than what you have with the standard monochrome e-paper display.
That said, the one thing that catches the attention right away with the Remarkable 2 is its ultra-white display. The difference is all the more evident when placed adjacent to the Tab Ultra C. While the former boasts a milky white display, the same on the Tab Ultra C is quite on the greyish side. That again is typical of Kaleido 3 displays and isn't a design fault as such. Rather, the darkish tone of the Tab Ultra C display can be attributed to the use of a color ray filter that is inherent in Kaleido 3 displays.
Writing feel
What you have with the Remarkable 2 display is something that is more akin to real paper. Now, as shown in a video comparison of the two that Peter did earlier (video attached below), the Tab Ultra C has been kept in HD mode to ensure a level playing field for both. Other things done to the Tab Ultra C include turning off the dark color enhancer. As Peter explained, this has been done as the Remarkable 2 does not come with any speed mode as such. The Tab Ultra C comes with several of those but has been kept neutral for the sake of the comparison video.
Now, coming to the actual writing feel, it's most realistic on the Remarkable. When I say realistic, I mean it is the closest in feel compared to what you have when writing on real paper. There is that slight friction to be felt while you also get to hear that mild scratchy sound as well, things that you likely will have when writing on real paper. However, this can be subjective as many feel writing on a display should have a gliding feel to it, and not like what you have with real paper. The Ultra C offers a feel of the latter type, which is a bit slippery it can be said, with the pen gliding off the surface as it makes a mark.
The camera bump for the Ultra C is also another reason that can mar the writing experience as it makes the surface a bit unstable. None of that with the Remarkable given that it has rubber stoppers at the back that helps to keep the device secure and stable, thereby aiding in the writing process. Unfortunately, that's the climax for Remarkable 2 and is a downhill journey henceforth.
Front light
One glaring downside of the Remarkable 2 is its lack of a front light feature which seriously dents the only advantage it has, that of note-taking. However, the device is a dud in dark conditions and is entirely unusable. Of course, the designers made it that way and their priority was to replicate the real paper. That way, they did a great job but loses out to its rivals that come better equipped. Maybe future iterations will come with a front-light feature but at the moment, the Ultra C scores heavily with its backlit display. Interestingly, the display looks stark white with the backlight on.
Pencil
Here again, the feel is a lot better and more realistic on the Remarkable 2 than on the Ultra C. You can even use the pencil for something like dusting the page. Besides, it exhibits excellent pressure sensitivity too. Both support tilt but the effect and feel are far better on the Remarkable 2 than on the Ultra C.
Common features
Otherwise, there are a bunch of pens on both devices (9 vs 5 on the Ultra C) along with the option to select line thicknesses. Further, both support layers – it's six on both, which is indeed a nice thing. Other common features for both include selector tools for selecting an onscreen object. You can move around the selected object, change its aspect ratio, or do whatever you want. Both support on-screen keyboards though both also support external keyboard attachments as well.
Another feature of Remarkable 2 worth mentioning is its ability to covert notes and text and then share them via e-mail. Unfortunately, all of that is behind a paywall and requires a monthly subscription of around $4 – $10. With the Ultra C, all of it comes free. In fact, it's a bit more elaborate on the Ultra C given that when you hit the share option, it will show all the supporting apps which can be e-mail, WhatsApp, Facebook Messenger, and so on. None of that with the Remarkable 2 given that it does not support such apps in the first place.
Unfortunately for Remarkable 2, things draw to an end for the e-note as there isn't much else that it can do apart from what has already been stated above. The e-book reading experience, here again, it supports only PDF and ePUB file formats, isn't quite great either.
Other features
Here, you are going to have features that are exclusive to the Ultra C, and there are plenty of them. For instance, with the Insert feature, you can insert images, recorder, attachments, links, hyperlinks, links to files hosted online, and such. Plus, there is also the option to customize the toolbar and set things according to your wish.
Drawing
Drawing shapes is a breeze on the Ultra C. As elaborated in the video, drawing a circle with a broken line can be done with just a swipe of the pen. Apart from that, there are plenty of other pre-drawn shapes out there. You just have to select those and insert them into your files. You will rarely need anything outside of what is already given. In fact, with shapes and other drawing or writing aids, none perhaps does it better than Onyx.
Conclusion
The Onyx Boox Tab Ultra C vs the Remarkable 2 might not seem to be a fair comparison to many. That's because the two are from two completely different realms. The Tab Ultra C is a proper Android tablet but with a Kaleido 3 display. On the opposite side, what you have is something that has been designed from the ground up to be a digital note-taking device. Towards that, the Remarkable 2 is spot on right from the word go. It has always been and continues to be one of the best note-taking devices that your hard-earned money can buy.
On the other hand, the Tab Ultra C is a full-fledged tablet running Android. That way, it can do way more things that is unthinkable with the Remarkable. That includes reading be it e-books, manga, PDF, comics, and such, listening to audiobooks, drawing, etching, scribbling, or taking notes. The note-taking experience again is nowhere close to what you have with the Remarkable 2 but it still does a decent job, enough to have your requirements taken care of. Plus, there are tons of drawing and writing aids available that can make drawing shapes and figures a lot easier than perhaps you could have ever imagined.
So, which to choose among these two? That boils down to what your requirements actually are. If you are looking for an e-paper tablet device then the Tab Ultra C is clearly the best that you can have at the moment. On the other hand, if it is a pure digital writing device that you are looking for, one that offers a feel that is the closest that you can have when writing on real paper, look no further than the Remarkable 2.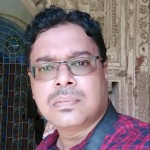 With a keen interest in tech, I make it a point to keep myself updated on the latest developments in technology and gadgets. That includes smartphones or tablet devices but stretches to even AI and self-driven automobiles, the latter being my latest fad. Besides writing, I like watching videos, reading, listening to music, or experimenting with different recipes. The motion picture is another aspect that interests me a lot, and I'll likely make a film sometime in the future.