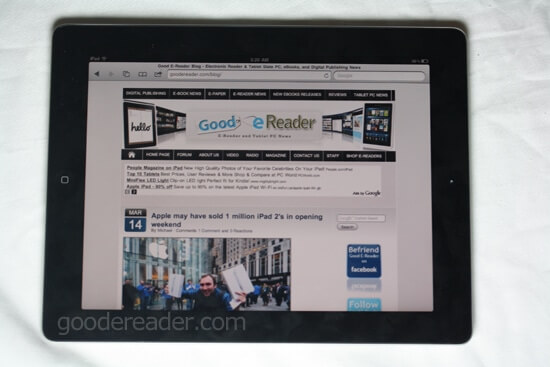 The iPad is slated to hit stores this Saturday in US where speculation about the device has reached a feverish pitch. But how is the average American citizen taking to this gadget that many believe will change the rules in the Tablet PC segment while some look upon it as one more big fad from Apple that will bubble out soon.
Well NPD conducted a survey just to find out what the truth is. And it brought to light some interesting facts about the iPad. Here they are.
The majority of US consumers aged between 18 and 24 consider a netbook to be a better buy than an iPad for all seasons. However, the majority at 51% is a slim one, with 49% vying for the iPad.
For those who are already owners of Apple product, a healthy 44% say that it is the Mac Book that they would rather go for instead of either a netbook or an iPad..
Also, 27% of those between the 18 to 34 year age bracket say they would like to buy an iPad while 57% in the same age group say the high price of the iPad is deterring them from buying one. Apple product owners were however comfortable with iPad prices with only 43% of them considering iPad prices to be too high.
Among those who responded to the survey, only 9% say they were "extremely likely" or "very likely" to go on to actually buy an iPad within the next six months.
You will have more such exciting facts, figures, along with all the latest e-reader news in our Good E-Reader Blog.
Then our upcoming Good E-Reader Magazine too is resplendent with all the latest news, events and reports from the world of tablets, slates, and e-readers. So have your subscriptions in place if you do not wish to miss all the excitement.
Sovan Mandal is the senior tablet and tech corespondent for goodereader.com. He brings a international approach to news that is not just applicable to the North American market, but also Asia, India, Europe and others. Sovy brings his own writing flavor to the website and is interested in Science Fiction, Technology and Writing. Any questions, send an email