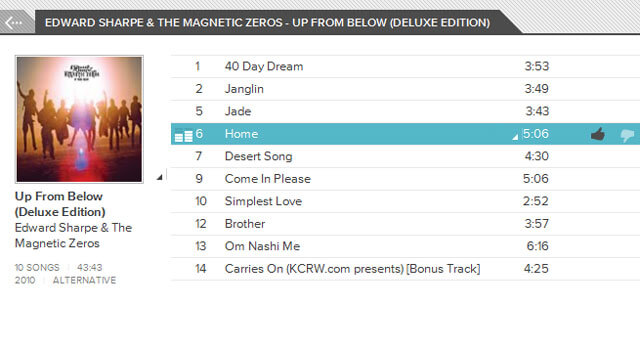 Most Tablet PC's out there suffer from the lack of internal storage. If you look at the iPad, most people opt to purchase the 16 GB version, which looks alluring but fills up fast. Even the highest tier version only goes up to 64 GB and most other tablets such as the Playbook and Xoom have similar storage problems. Google has recognized this problem and seeks to address it with the Google Music cloud storage that allows you to store up to 20,000 songs.
All things D is reporting Google Music will launch officially today at the Google IO conference, although the details got leaked early. The company originally intended to sell music as well, but Jamie Rosenberg, Director of Android Product Management, said "A couple of the major labels were less focused on the innovative vision that we put forward, and more interested in an unreasonable and unsustainable set of business terms."
Google Music will work on any smartphone or tablet device that has Adobe Flash. It will even let you customize your own Playlist. So in essence, you can upload thousands of songs into your Google Music account on your PC and access them on any device. The closest competition to this is Amazon Cloud Service, but it only allows you to upload 1,200 songs.
One of the drawbacks is that Google Music will not sell you songs, unlike Amazons service, but if I can upload that many songs with DRM or without and store them with Google, my tablet suddenly seems to have more storage!
Update:
Google unveiled this service today and it is in BETA for USA customers only. You can sign up for a Beta invite