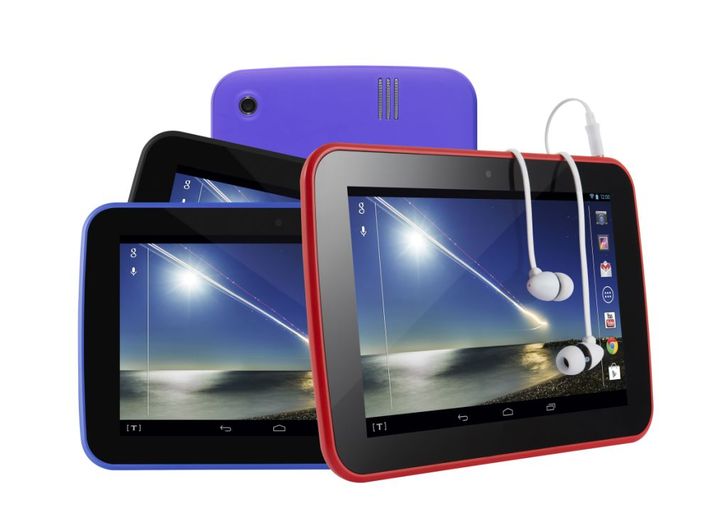 Technology has permeated almost every sphere of our lives, so it's only natural for kids to be exposed to various electronic gadgets from very early in their lives. This technology penetration, along with their natural inquisitiveness and the ease of use of tablet devices, has ensured kids are taking to devices from a fairly young age. A recent finding by the UK-based retailer Tesco has some figures to prove it.
In a survey that involved around 1000 respondents, 26 percent of kids as young as three have exhibited tablet usage skills of varying degrees; 56 percent of children across all age groups have said they depend on tablet devices as part of their educational efforts. About 44 percent have said they use the tablet to watch TV shows, while 38 percent favor the device for listening to music. Similarly, 32 percent use the tablet primarily to keep in touch. In what should be least surprising, 81 percent have admitted to using the tablet device for playing games.
Tablet devices have come to represent the biggest change the entire personal computing segment has witnessed in a long time. They have come to symbolize what users perhaps have always wanted, a compact and portable device that is fast enough to allow for everyday computing requirements. It's something that they can carry with them and use whenever needed.
Tesco conducted the review which isn't surprising considering that the grocery store now has a tablet device of its own to offer. Named Hudi, the device has already earned positive reviews and is projected as a viable competitor to the Nexus 7 or the Kindle Fire; its popularity may also be due to its price tag of just £ 119.
Sovan Mandal is the senior tablet and tech corespondent for goodereader.com. He brings a international approach to news that is not just applicable to the North American market, but also Asia, India, Europe and others. Sovy brings his own writing flavor to the website and is interested in Science Fiction, Technology and Writing. Any questions, send an email