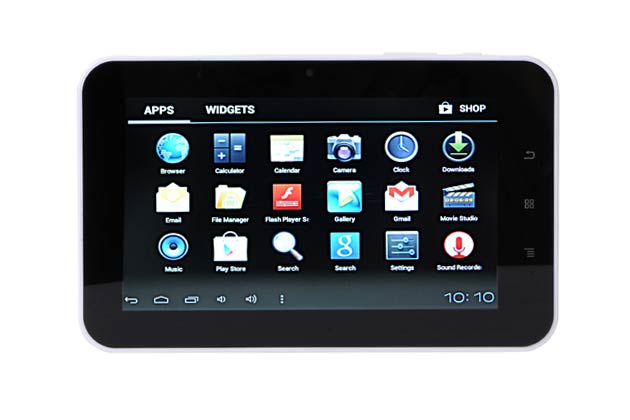 The Aakash tablet, which had shot to instant stardom in the world tech scene owing to its down-to-earth price, now faces an uncertain future. In fact, the entire project runs the risk of being scrapped altogether as the present Human Resource Development Minister feels the system has become obsessive with a single device when the focus should be to enable the students have easy access to quality educational content at all levels. What has added to the woes of the HRD team is that Datawind has failed to deliver the tablet in adequate numbers. The Canadian firm was contracted to deliver 100k of the Aakash tablet by the 31st of March, but has only managed to deliver 20k so far.
"Aakash is only a tablet… there are other such devices as well. While work will continue to develop it and increase its productivity, manufacturing is obviously a problem," said Pallam Raju who has replaced Kapil Sibal has the HRD Minister just a few months ago.
The ministry is also holding back on issuing a fresh tender to procure 5 million of the Aakash tablets. Instead, it has constituted two independent committees to review the Aakash project and its fate depends on what the committees conclude.
As per initial plans, the government was obliged to provide students the Aakash tablet at about ₹ 1,130, which involved a 50 percent government subsidy. That does not seem to be the case anymore as producing a large number of tablets seems to be a bigger challenge than designing it. In any case, the Aakash tablet has managed to evoke awareness among the masses about the critical importance of having access to the right information at the right time.
"Aakash is a tablet which will enable you to access the content. But there are others who have come up…students will pick up whatever serves the purpose better and affordable. We will continue to work on the product as long as development of the product is concerned," stated the HRD minister.
The Aakash project has been fraught with delays and controversies right from the start and the project might have to be downsized, if not scrapped altogether.
Sovan Mandal is the senior tablet and tech corespondent for goodereader.com. He brings a international approach to news that is not just applicable to the North American market, but also Asia, India, Europe and others. Sovy brings his own writing flavor to the website and is interested in Science Fiction, Technology and Writing. Any questions, send an email