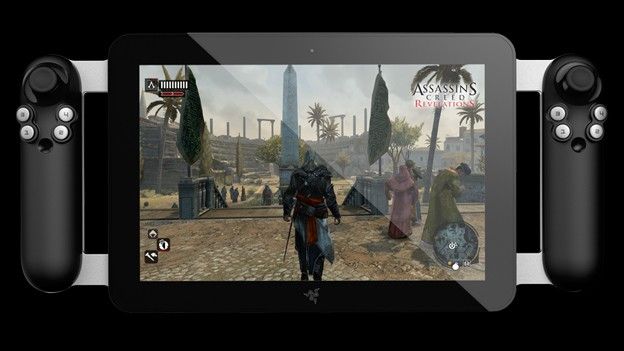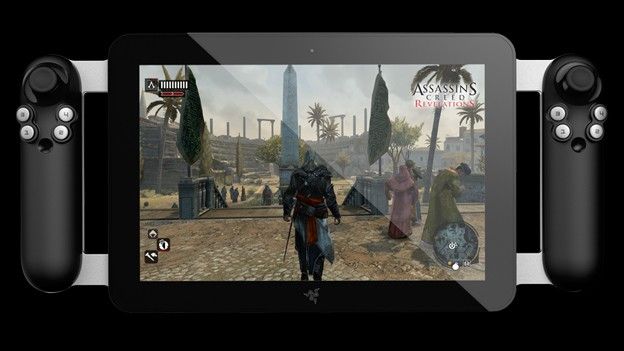 Razor had first launched the Fiona tablet concept during CES in January, which we extensively documented at the event. It was only a prototype, but had slid into a hibernation since then. However, the device is back again but in the most interesting manner. The device though isn't ready for launch just yet, but Razer have resorted to FaceBook Likes to gauge public interest in the device. In fact, they have set terms to turning the device into a reality — 10,000 FB likes or shares within a week.
"If this post gets 10,000 likes/shares in the next 7 days, we'll work on making the concept a reality and launch the product," Razer CEO Min-Liang Tan wrote on Facebook. "On top of that, we'll share some of the high-level concepts with you to crowd source some of the design decisions — For Gamers. By Gamers. We'd like to hear how you would like to design the actual tablet right here on the Razer Facebook Page, as well as take suggestions for specs, form factor, pricing, features etc."
What should delight the Razor's Project Fiona team is that it already has notched up more than 9K likes and shares by now and the 10K figure shouldn't be too high an expectation. CEO Min-Liang Tan has also stated they would encourage prospective buyers to suggest "specs, form factor, pricing, features" and such, which makes the tablet's design and development process the most democratic in recent times.
As for the device itself, its likely to sport some beefy specs to live up to its reputation of being able to play "the most popular PC games of today." The device sports a 10.1 inch multitouch high definition display backed by an Intel Core i7 Ivy Bridge processor, GPU of unknown make along with two game controllers mounted to either side of the display. It will also run Windows 8 which makes the device a PC in the guise of a tablet. Battery life and price is going to be an important consideration though the best thing is users have a say in the making of the device.
Also at the time of the tablet's unveiling, its was slated for a launch some time in the second half of 2012. Company sources have indicated they are still sticking to it though it will be interesting to see if the company will be able to see a holiday release .
Sovan Mandal is the senior tablet and tech corespondent for goodereader.com. He brings a international approach to news that is not just applicable to the North American market, but also Asia, India, Europe and others. Sovy brings his own writing flavor to the website and is interested in Science Fiction, Technology and Writing. Any questions, send an email