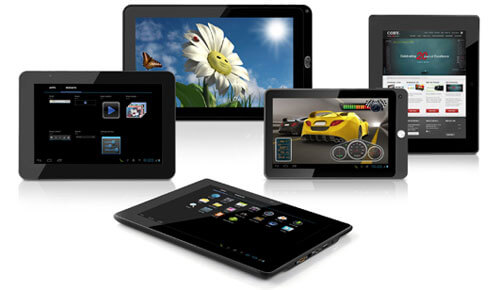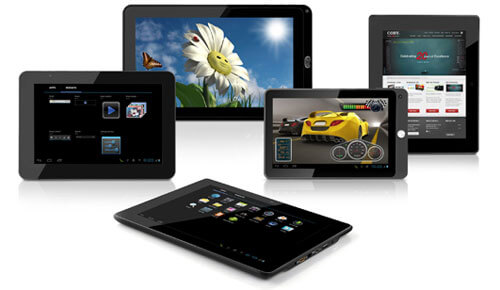 Reports from industry sources has pointed out that tablet PCs are going to be the device in demand in future when it comes to touch controlled devices. The tablet market right now is almost entirely dominated by the iOS and Android operating system and the entire segment is set to be buoyed further with the coming of Android 4.0 Ice Cream Sandwich and Windows 8.
Presently there are tablets like the iPad 2 and Kindle Fire which conform to these OS and there is Sony with plans to come into the scene with devices that would be integrated with their existing gaming consoles. Even Samsung Electronics, HTC and Asutek Computer are also planning to come out with Android 4.0 and Windows 8 based tablets in the coming year.
Also, it is the smaller screens that are making bigger entry into the market as per reports published by supply chain sources. The 7 inch tablets are making greater headway into the segment that till now has been dominated by 9 inch or larger sized displays. The likes of the Kindle Fire and the NOOK Tablet has been witnessing increased acceptance, so much that Apple too is forced to have in place a smaller tablet, one that is likely to have a 7.85 sized display. Price factor has been one good reason (apart from increased portability) for the sales of the smaller sized tablets recording the increase in sales. These tablets are now available anywhere between $200 and 250, which makes it quite a bit less than the Apple tablets.
Acer has made it known they are there for the long run in the tablet business negating earlier rumors that claimed they are ready to quit the tablet game on the back of lackluster sales. RIM is still soldering on with the PlayBook tablet device while HP has already thrown in the towel. Interestingly, HP has also dropped enough hints in the last few months that they might still make a comeback in the tablet race even after the TouchPad fiasco. Whether these companies bring in better products in 2012 or actually walk out is to be seen.
Apple may not be able to hold its dominating position in 2012 given the presence and progress of the Kindle Fire and Nook tablets. The size of the overall tablet market would only increase in 2012 as per the market sources.
The research firms put down 100 million units of tablet devices to be the coming year's sales figures compared to 60 million units for 2011.
via digitimes
Sovan Mandal is the senior tablet and tech corespondent for goodereader.com. He brings a international approach to news that is not just applicable to the North American market, but also Asia, India, Europe and others. Sovy brings his own writing flavor to the website and is interested in Science Fiction, Technology and Writing. Any questions, send an email