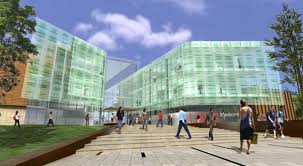 That's a nice boost for Apple! The University of Western Sidney was founded in 1989 and has six campuses. It is going to give iPads to all new students, as well as staff. The units will be 16GB wi-fi models.
The distribution is part of a curriculum overhaul which they call a "Blended Learning Strategy". Vice-Chancellor of Education, Kerri-Lee Krause, said that the strategy is to combine traditional teaching methods with interactive programs. "Mobile technologies will be a key part of this strategy. We want to support our academic staff to make the most if iPads and custom-designed apps in class so that, even in the largest lecture theater, students have access to just-for-me, just-in-time learning experiences." UWS will be offering online lecturers, library services, and a number of apps and tools that are currently in development, including live lecture streaming.
The program only applies to new students, according to The Register, and current students will just get a voucher for textbooks.
Paul Biba is a retired corporate international lawyer who has worked in 53 countries. Since he is a very fast reader he came to ebooks out of self-defense in order to avoid carrying a suitcase of books on his travels around the world. An early ebook adopter, he has read on Palms, Pocket PCs and practically every device that has been out there. After being a frequent contributor to TeleRead.com, the oldest ebook/epublishing blog on the net, Paul became TeleRead's Editor-in-Chief, a position he recently resigned. Send Paul an email to paulkbiba@gmail.com