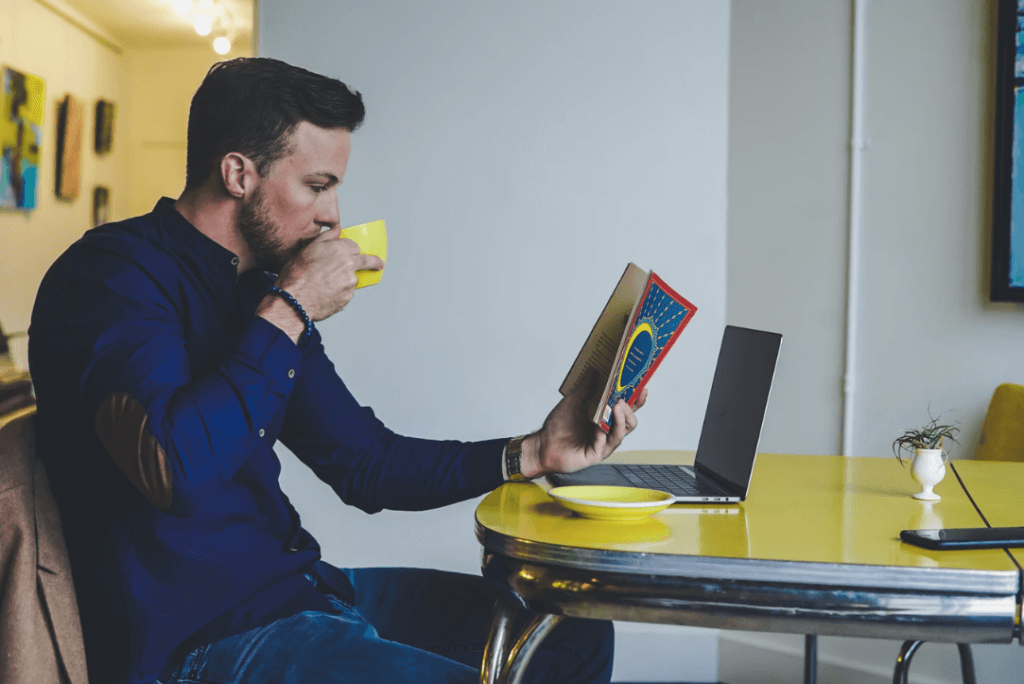 No matter if you are a beginner trader, or if you've been into Forex trading for years, you probably know that education is your best asset if you want to succeed as a trader. Besides reading the news and keeping up to date with what's changing inside the market on a daily basis, if you want to deepen your knowledge and gain some insight from some of the most influent people in the industry, you may want to take a trip to the bookstore as well.
Below, we've put together a list of books that are considered must-reads in the Forex world, so be sure to give them a try. Chances are, you will discover some tricks to last you a lifetime.
Come into My Trading Room: A Complete Guide to Trading – Alexander Elder
Dr. Alexander Elder is a professional trader and has written no little than 16 books. This particular one is considered a classic amongst traders and for good reason. Instead of focusing on technical analysis, Dr. Elder talks about money, time and strategy management, walking traders through the basics, as well as the secrets of trading.
The book can train the newbies and deepen the knowledge of professionals, providing a different perspective on the three M's of trading (mind, method, and money). It even includes a proven strategy for money management, explained in detail, together with a guide on how to organize your trading time.
Technical Analysis of the Financial Markets – John J. Murphy
If you want to know why most of the time, the best market liquidity is granted by ECN brokers, as well as other technicalities about every financial market, then pick up John J. Murphy's book right away.
This book has acquired a lot of fans since it was released, and if you follow any traders on social media, you have probably seen it on their desks already. It provides information about the may technical analysis techniques, and why they are so important if you want to become a successful trader.
Currency Forecasting: A Guide to Fundamental and Technical Models of Exchange Rate Determination – Michael R. Rosenburg
A former currency analyst from Meryll Lynch, Rosenburg brings his impressive knowledge on the matter in this book, providing valuable information from inside the market. If you want to know the methodology behind how banks and institutions get currency price projections, then this is the book for you.
Keep in mind, however, that the author does get a lot into technicalities, so if you are a beginner trader, you may want to look at other titles on this list first.
The Psychology of The Foreign Exchange Market – Thomas Oberlechner
Trading has a lot to do with psychology, so if you ever wondered what goes on inside a trader's mind when they make certain decisions, this is the book for you.
Oberlechner explains why there might be more to it than meets the eye, when it comes to the relationships between news providers and financial decision-makers, making you wonder if the forex market is actually all about economics and being rational. We'll give you an insight: it's not.
Trading for a Living: Psychology, Trading Tactics, Money Management – Alexander Elder
Another bestseller from Dr. Alexander Elder, this book is based on the infamous e M's – mind, method, and money and helps traders master each area.
The book aims to teach traders how to stay calm and keep their cool when trading, as well as how to read the behavior of others in the market. It also explains how to develop a trading system and identify trades that have the best odds for success. And last, but not least, it explains how to identify the best moment to enter and exit a trade, what are stops and how to use them, as well as how to take and manage profits.
Trading in the Zone: Master the Market with Confidence, Discipline and a Winning Attitude – Mark Douglas
Mark Douglas has been a trader and trading coach, as well as a consultant in the industry for almost 40 years, so when he writes a book about how your state of mind influences your trading results, you better read it.
In this book, he explains how conflicts and contradictions in one's thinking can wreak havoc, even for the most well-grounded of traders. Douglas explains how the people factor can influence the market and provides exercises that you can do, to develop the mindset of a winner, all backed up by real-life examples.
Trade Your Way to Financial Freedom – Van K. Tharp
Tharp provides, in this book, in-depth knowledge about the market, how to trade, as well as how to avoid the most common traps traders fall into. To do so, Tharp focuses on four main things:
Being open-minded: not limiting yourself to one trading system and getting to know yourself better before developing your trading system;

Exit strategies: knowing when to enter a trade is one thing, nut knowing when to exit a trade may sometimes be even more important;

Positive expectancy: learn how to keep track of your trades and maintain focus when things don't go your way;

Creating your own system: the book shows you some examples of other traders' systems, so you can learn how to develop your own.
Japanese Candlestick Charting Techniques – Steve Nison
If you have a hard time understanding and using candlestick analysis, then this is the book for you. Inside, you will find a complex explanation of how to use candlesticks to analyze the market and plan your next moves.
The author uses a simple language, explaining to beginners and professionals alike, how they can leverage this powerful technique to make more educated decisions. It also features an abundance of examples of how this technique can be used in almost every market, including Forex.
The book includes everything you need to know about candlesticks, including how to construct them and learn the patterns, as well as more advanced information about technicalities.
Markus lives in San Francisco, California and is the video game and audio expert on Good e-Reader! He has a huge interest in new e-readers and tablets, and gaming.