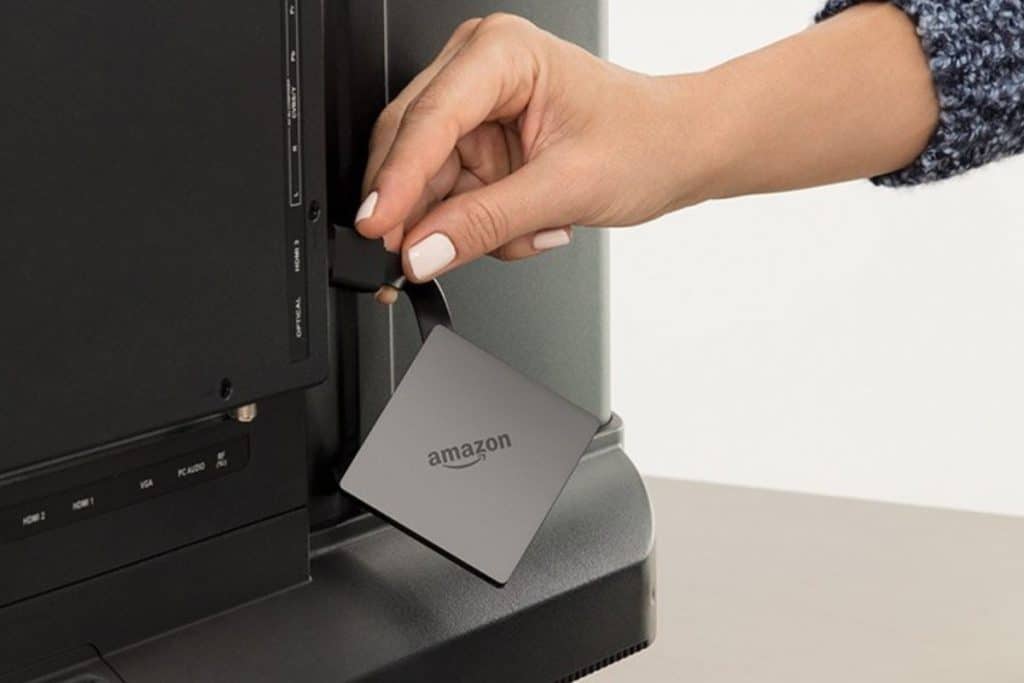 The Internet has greatly changed how we consume content, no question about it. For instance, online streaming services have become synonymous with modern television. This is because we have become accustomed to watching our favorite videos including TV shows and movies "on demand" i.e. available 24 hours a day and easily accessible on our massive LED screens that we take pride in. This is why Amazon TV i.e. Amazon Fire TV has become so popular today.
Fire TV is a nifty device that can turn your standard TV into a smart TV in a minute and unlock access to all the popular online streaming platforms including Netflix, YouTube, and of course, Amazon Prime itself. In fact, you can use its services even if they are geo-restricted by using a good VPN. You can learn more about it by visiting this website.
Is Amazon TV the "Next Big Thing"?
The first thing we must understand is that Amazon has grown a lot in the past few years. What used to be just an online store has now grown into a massive enterprise that's selling everything under the sun including photo printing services, home services like smart cameras and locks, cloud computing services for small and large businesses, etc. and even spearheaded the drone delivery system. Perhaps, this is the reason why it didn't hesitate to increase the price of Amazon Prime to $119 from previous $99 recently as it understands the kind of quality and service it delivers. However, one of its latest products i.e. Fire TV has plenty of competition in the market which is why it's hard to say if it's really the "next big thing".
What Fire TV primarily does is that it connects your TV to the Internet and allows you to download a number of apps through which you can stream your favorite video content. The same facility is offered by products like Google Chromecast, Roku Streaming Stick, Apple TV, etc. That said, there are many things that the Fire TV is doing right which is why it may rise above the competition in the next few years and become the best-selling device in the category. These are:
Low Price
At a price of just $70, Fire TV gives you the ultimate TV experience in terms of both audio and video. While the Apple TV 4K demands a hefty amount of $179 for 4K quality video streaming, Fire TV offers the same but costs $100 less. What's more, it supports Dolby Atmos which is a truly 3D sound that goes above and beyond 5.1 surround sound.
Support for Alexa
Fire TV supports voice commands, thanks to its dedicated virtual assistant Alexa. If you are already using Alexa with Amazon Echo, then it won't take you long to realize why its application is perfect for the Fire TV.
There are all kinds of things you can do with Alexa on Fire TV. You can ask for information, search your favorite TV shows and movies, check the time and weather, play music, and more. You can even place orders with Amazon by telling Alexa the name of the product.
Aesthetics
Once you have installed Fire TV in the HDMI port of your TV, it becomes almost invisible i.e. you won't even know it's there unless you pay close attention to it. If the slot is located on the back-side of the TV, then it's even better. It helps that it uses RF technology rather than IR technology that was used in previous generation TVs. So, there is no need for line of sight to use the remote.
Gaming Support
Most of the streaming media adaptors are largely focused on the main TV services and other related features. However, a large portion of people who like to watch TV via online streaming services also love video games. This is again where Fire TV truly shines.
While Roku devices allow you to play basic games like Snake, Air Hockey, Tic Tac Toe, etc. and Chromecast offers basic multiplayer games like Monopoly, Scrabble, etc. it's only Fire TV that can make avid gamers happy. Not only it offers premium games like Minecraft and Lego Star Wars, but it also supports a console-style dedicated gaming controller i.e. the Amazon Fire Game Controller that can take the gaming experience to the next level.
Conclusion
Amazon TV has many rivals in the industry, there is no denying it. However, it does make a strong case for itself with features and advantages that are exclusive to it. As it's working to expand the apps supported by the Fire TV devices and already offering 4K and HDR quality online streaming services at affordable prices, it can certainly rise to the top and conquer the market. However, it's hard to tell at this point.

Markus lives in San Francisco, California and is the video game and audio expert on Good e-Reader! He has a huge interest in new e-readers and tablets, and gaming.