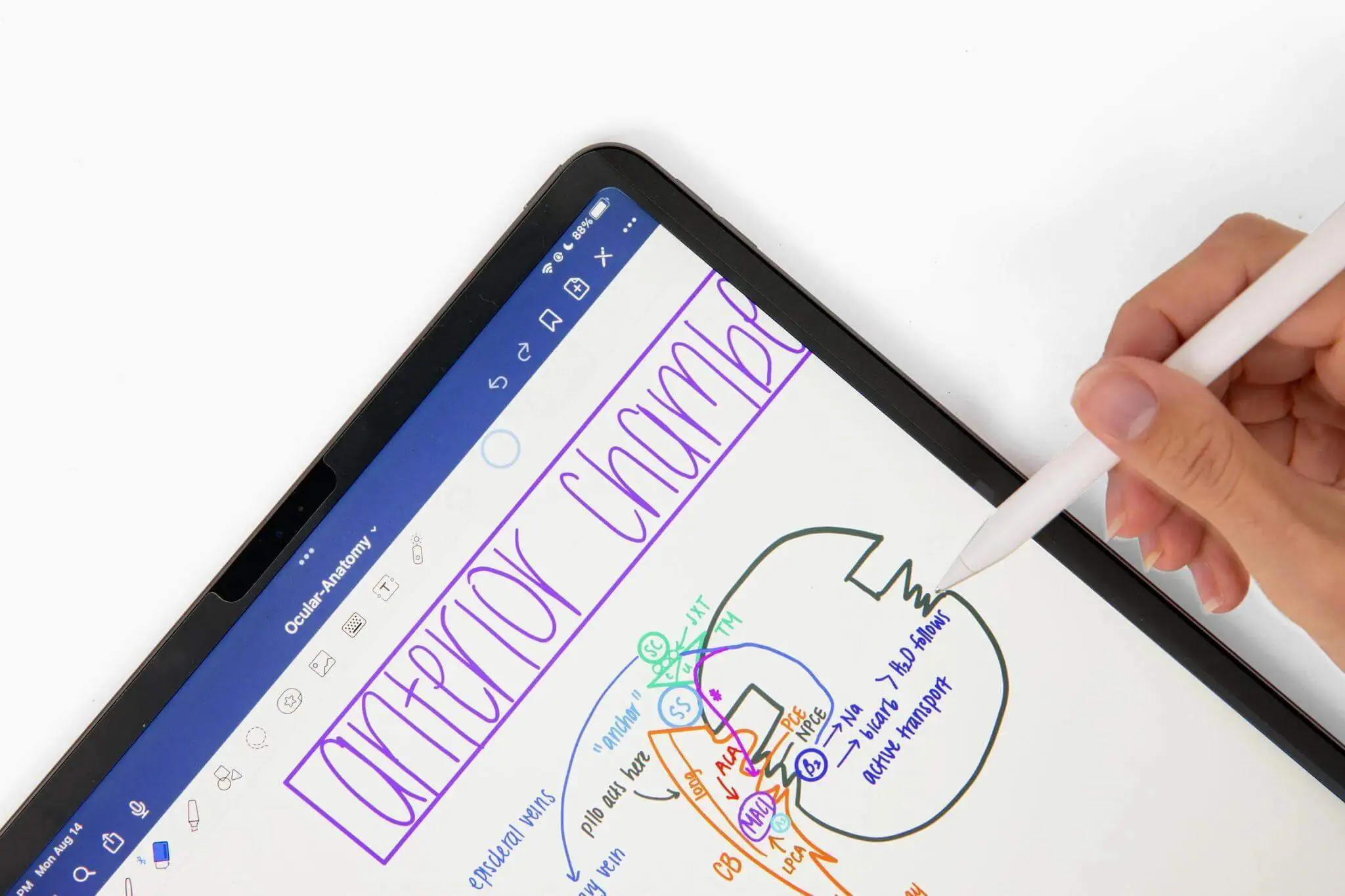 If you have ever used an Apple Pencil on your iPad, you know the experience may need to be more realistic, like drawing on actual paper. Astropad's Rock Paper Pencil is an answer to this. This new iPad accessory gives a natural pen-on-paper feel for notetakers and artists. It's a combo kit including Astropad's unique magnetic screen protector and two ballpoint-style Apple Pencil tips.
The super-fine ball tip allows total control and precise lines when writing or drawing on an iPad Pro or iPad Air. The pencil won't wear down, and neither will your screen protectors.
Traditionally, there were two ways to achieve the feel of drawing on paper digitally:
A textured screen protector placed over the iPad display.
Using special nylon tips, which are highly vulnerable to wear down fast.
Rock Paper Pencil combines both these approaches. The kit includes a magnetic screen protector with a nano-textured tooth that helps replicate the paper-like feel. You can peel off and store the magnetic matte screen protector when not in use.
And, the special customized ballpoint-like Apple Pencil tip may always stay put. You can replace the tip with the Apple Pencil standard nib for general use.
Key Features of Rock Paper Pencil details
Matte, nano-texture screen protector:
mimics paper
reduces glare
preserves color quality
bubble free
easy to remove and attach
Ballpoint-style fine tip for Apple Pencil
Long-lasting
Two tips included
Precise control
Smooth feel
Compatibility
12.9-inch iPad Pro 3rd gen and later
11-inch iPad Pro
modern iPad Air
So, this product is surely going to redefine digital drawing and notetaking for iPad users.
Navkiran Dhaliwal is a seasoned content writer with 10+ years of experience. When she's not writing, she can be found cooking up a storm or spending time with her dog, Rain.