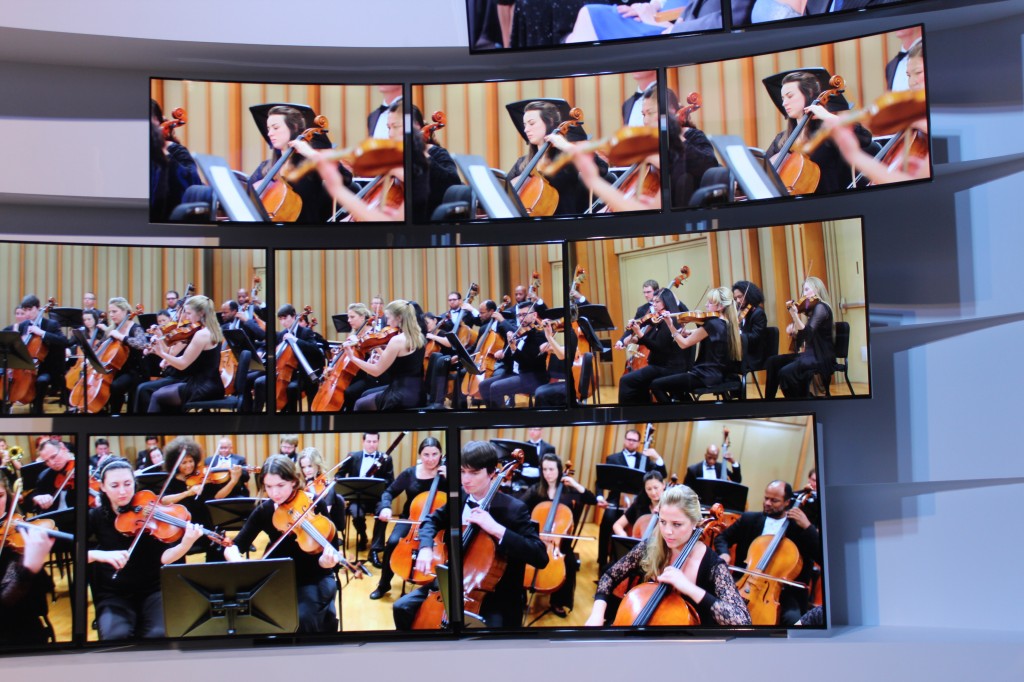 The casual television crowd has all heard of 3D, but it never really caught on due to the price. 4K televisions have been available for over a year, but lack of quality content is hampering growth. This may change as Netflix and Amazon both announced this week that they will be delivering ultra hi-definition streams later this year. Google announced a new 4K streaming format, VP9, that would cut in half the bandwidth necessary to stream 4k from sites like YouTube. CES 2014 is all about curved televisions that are quite the departure from the flat-screen models everyone knows.
LG, Samsung, Hi-sense, and many other companies were displaying their curved 4K 3D television sets. Most ranged from 55 inches to over 105 inches and most have a hefty price tag of $60,000!
LG is doing something very interesting with WebOS, that they purchased from HP, after their ill-fated TouchPad. LG has developed a store that has WebOS apps, such as Crackle, Skype, Amazon, Facebook, Twitter and 50 other apps. They will be integrating WebOS as their infrastructure of choice on their entire line of curved televisions. The company also demoed the frst bendable UHD OLED. It will actually transform from a flat screen via motors and give you the option to curve it.
Samsung was showing off a  mammoth 105-inch curved Ultra HD display and will have extra 55-inch, 65-inch and 78-inch curved UHD sets (no prices, later this year). Samsung's curved displays deliver "even more lifelike picture quality with more depth," said HS Kim, executive vice president of the visual display business at Samsung Electronics. He compared the experience to 3-D and IMAX. "You can feel that effect."
Curved television sets were the major trend this year at CES, as more companies seem to be embracing this technology in a bid to win over consumers.
[cincopa AkGAQZrXmF1y]