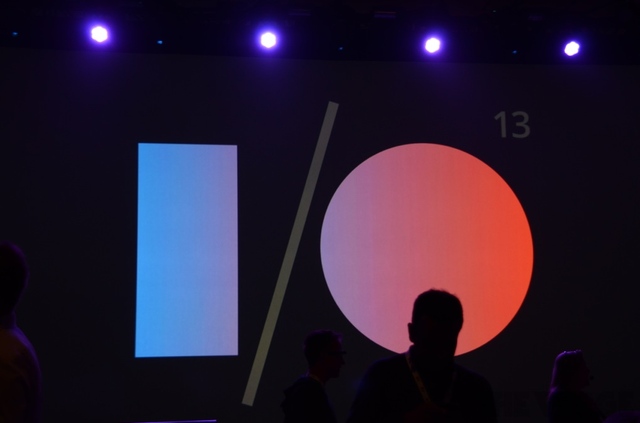 The 2013 edition of the Google I/O event was without any fancy hardware launches, something that many analysts had predicted. There wasn't even a new Android update announced, which analysts were definitely expecting. Many are now suggesting that Google I/O might just have returned to the way it used to be, with the focus back on developers instead of the products or the consumer oriented approach it had developed in the last few years.
However, that does not mean it has been all about boring lectures or discussions that exclude the consumers. Rather, Google did have some nice features to announce, some that are sure to have industry wide ramifications. Mentioned below are some cool features that the Google I/O 2013 has yielded.
Google Play Music All Access: It's the answer to the likes of Spotify, Rdio, or even the upcoming Apple's iRadio. It combines your personal music tracks to the millions present in Google Play Music so you can have what is best described in the words of Chris Yegra "radio without rules." The system is also programmed to find stuff that you might like based on your listening preferences. Users will also have the option to create personalized radio stations based on songs or artists they like, or just through a specific genre. The song list can be pulled up with a single tap, and if All Access' recommendations are not to your liking, you can remove them from the list with a single swipe of your finger. The service is priced quite conveniently at $9.99 per month, after month long free trial period. Or for those who just can't wait to hop on to the All Access bandwagon, Google will reward them with a subscription fee of $7.99 per month before June 30. In the end, Google's ability to strike a deal with the big time music labels before Apple is quite impressive.
Maps: This is another area where Google has put in a lot of effort. This has led to the map being more informative and detailed than ever before. When you search for a place, Google not only pulls up the map, but also provides you with useful recommendations for the area. A pop-up also provides you with a 360 degree view of the place you have searched. Videos can be accessed right from the map, which is now transformed into an interface. Also, the maps are now more personalized so that users will be able to highlight areas or create landmarks as per user's choice. And once you have clicked on a suggestion or landmark, a new map pops up to show related attractions as well. The map's navigation features have been enhanced, as it now provides not only driving directions to a place you have selected, but also walking and biking directions, including public transit. Users are also warned of traffic jams and will be provided with alternate routes to avoid them.
Google Now: This has been a cool addition to the Jelly Bean package and now it has become even smarter thanks to the Knowledge Graph based search that has been fine-tuned even further. As such, the Google virtual assistant will be able to answer not only questions you have directly asked, but will also anticipate details that you may want to know about. This was demoed at the conference by asking Google Now the population of India. In such a scenario, Google Now will not only answer the query but will also furnish details of how the population compares with other related countries and so on. The virtual assistant will also accept voice commands for tasks like setting reminders and so on.
Photo Tools in Google+: Google has introduced some cool photo editing tools to its two year old social networking platform Google+ in a bid to rake up some excitement around it. Among the features introduced is Highlight, which can identify if the pictures are hazy or overexposed, identify landmarks, or even find faces sporting a smile. The Auto Enhance feature eliminates noise from low light images while also softening wrinkles. Auto Awesome is another cool feature that can identify a photo scene and provide corrections accordingly. In short, it is designed to automatically make a photo awesome.
Lastly, while Google was expected to launch a slew of hardware, which includes next gen versions of Nexus 7, Nexus 4, or even a new Chromebook, the lone hardware announcement during the conference was the Samsung Galaxy S4 running the stock Android version. The S4 will reach markets towards end June, but is priced a hefty $650.
Meanwhile, Google Play for Education and Google Play Games were the other important announcements made at the I/O Conference. Click on the respective link for more on these.
Sovan Mandal is the senior tablet and tech corespondent for goodereader.com. He brings a international approach to news that is not just applicable to the North American market, but also Asia, India, Europe and others. Sovy brings his own writing flavor to the website and is interested in Science Fiction, Technology and Writing. Any questions, send an email