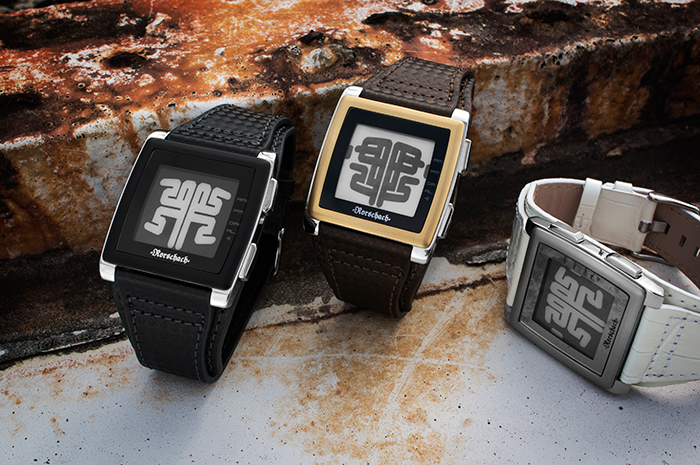 Tokyoflash Japan is the newest entrant to the rapidly emerging smartwatch segment. However, the Kisai Rorschach smartwatch is unlike any other smartwatch currently available in the market. While the others in the game are busy wooing buyers with tech bits or the unique features that their smartwatch devices are capable of, the Kisai Rorschach stands out miles away from the rest in the way it accomplishes its most basic function, that of displaying time. Those in the knowing may have already picked up the scent though the majority out there is least likely to be aware of what or who Rorschach refers to.
To begin with, Hermann Rorschach has been a Swiss psychologist and had developed the Rorschach inkblot test in 1921. Sometimes often referred to as just the inkblot test, it has been described in Wikipedia as a "psychological test in which subjects' perceptions of inkblots are recorded and then analyzed using psychological interpretation, complex algorithms, or both."
However, no matter how weird the display might look like which seems to be the farthest it can be from depicting the current time, it actually is quite easy to read the time once explained. The top left portion of the marking depicts the hour while the bottom left portion shows the minute. The rest are just reflections of the hour and minute readings which in turn gives rise to the inkblot effect.
The Rorschach bit apart, the smartwatch comes with an e-ink display which means the display can be on at all times. It is powered by the standard CR2016 watch battery which again is user replaceable. Further adding to the power saving credential of the smartwatch is the 'Sleep Mode' feature that it offers. As is self explanatory, this mode when invoked will draw just the minimum from the battery. Also, the Sleep Mode is designed to come in effect from 12 AM to 7 AM, a time period when everyone is supposed to be fast asleep. Company sources announced the smartwatch can remain in operation for three years at a stretch on a single battery with the Sleep Mode enabled.
Unfortunately, the Kisai Rorschach is exclusive to Japan, at least for the time being. No word on when it can be seen on foreign shores.
Sovan Mandal is the senior tablet and tech corespondent for goodereader.com. He brings a international approach to news that is not just applicable to the North American market, but also Asia, India, Europe and others. Sovy brings his own writing flavor to the website and is interested in Science Fiction, Technology and Writing. Any questions, send an email