Fan fiction authors are expressing their discontent with the use of their work to train generative AI systems, and they also seem to have a solution to the issue. In an attempt to disrupt AI generators, "Omegaverse" writers have organized a week-long writing marathon called Knot in my Name. As TechCrunch reported, the objective of this event is to encourage the fan fiction community to publish as much of their work as possible. While it may be a long-shot, the goal is to challenge AI generators.
As the popularity of generative AI increases, various communities of writers and artists have voiced their concerns about the appropriation of their original creative content. This includes instances such as TV writers going on strike and record labels taking a stand. Fan fiction writers faced their own reckoning when it was discovered that Sudowrite, an AI-powered fiction writing tool, was trained on Omegaverse fan fiction.
One of the fanfic writers, MotherKat, who organized the event, posed questions like, "Can we get [Amazon] fixating on knotting toys? Can we make slick mats a [Google] keyword?" The intentions behind these inquiries are uncertain. If terms like "knotting toys" and "slickmats" seem unfamiliar, it's because they are specific to the Omegaverse genre and may not make sense outside of that context. This distinctiveness makes it evident to fanfic writers when AI systems have been trained on their work.
The Omegaverse represents a subculture within a subculture. It can be best described as a collective act of sexual worldbuilding. This imaginative universe, spanning multiple fandoms, revolves around a sexual dynamic where society is divided into Alphas, Betas, and Omegas. Alphas are dominant, Omegas are submissive, and Betas are neutral, drawing inspiration from the dynamics believed to exist in wolf packs. The Omegaverse is particularly prominent on platforms like Tumblr, where users even create memes joking about politicians' positions within this hierarchy.
The Omegaverse has its own distinct vocabulary that is rarely used outside of fandom spaces. Some AI generators, such as OpenAI's ChatGPT, are trained on datasets like Common Crawl, which extensively crawls the web to create vast internet archives. With billions of web pages in the Common Crawl dataset alone, it is inevitable that creative works will be included in the archives, often unbeknownst to the original authors and artists. Therefore, when AI platforms like Sudowrite, powered by ChatGPT, begin discussing power dynamics in Alpha-Omega relationships, it becomes apparent where the AI has been trained.
While fan fiction itself is a derivative form of creative work, the writers engaged in this hobby are not seeking to profit from their creations. This makes it even more distressing for fan writers and intellectual property holders alike when their work becomes raw material for synthetic texts. Fanfic writers have been experiencing low morale, especially as readers brag about having ChatGPT generate hyper-specific fan fiction for them.
Within two days of the Knot in my Name campaign, fanfiction writers have published 64 stories across 51 different fandoms, totaling approximately 450,000 words. To put it in perspective, this is roughly equivalent to the length of Stephen King's "It," or a combination of "Moby Dick," "To Kill a Mockingbird," and "Jane Eyre."
MotherKat stated that while they cannot undo what has already been done, they hope that this lighthearted movement can deter future scraping attempts by venture capital entities if they become aware that fanfic writers have made their mark.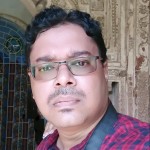 With a keen interest in tech, I make it a point to keep myself updated on the latest developments in technology and gadgets. That includes smartphones or tablet devices but stretches to even AI and self-driven automobiles, the latter being my latest fad.