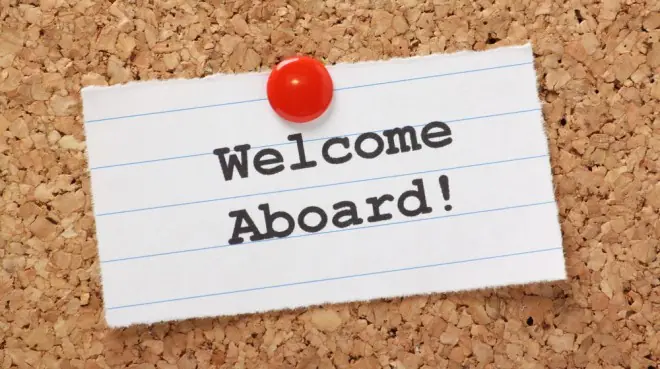 Over the last two weeks many companies involved in e-books and digital publishing have been on hiring sprees. Kobo, Scribd, Blurb and many others have been bringing in new executives in order to spearhead new verticals.
Scribd
Last year, Scribd hit many milestones:  They introduced content from all of the "Big Five" publishers to their subscription service and launched two new verticals – comic books and sheet music. "The focus for 2016 year is scalable, sustainable growth, and we're excited to announce that we have a new executive leader to help us reach our goals. Today, Eric Shoup joins Scribd as our Chief Operating Officer."
"Eric has deep experience in product and general management, business development and marketing of leading consumer technology brands, including eBay and Ancestry.com. He most recently served as the Chief Product Officer of Ancestry.com, where he led the product and design teams, and served as General Manager of several of the  organization's ancillary businesses. During his tenure, the company's subscriber count more than tripled in size."
"Eric's experience at one of the largest consumer subscription sites makes him a natural fit for Scribd, where his responsibilities will include managing and scaling the company's overall operations and growing our subscriber base. In addition, Eric's twenty years of experience in product management will be invaluable to the organization as we continue developing a world-class service that makes it easier for everyone to read more."
Kobo
Newly appointed Chief Executive Officer, Michael Tamblyn, today announces two new executive roles created to focus on publisher relations and content sales worldwide.
Pieter Swinkels, formerly Vice President, Publisher Relations and Merchandising for non-English territories, becomes Executive Vice President, Publisher Relations and Content. Managing Rakuten Kobo's global publisher relations team for ebooks and magazines, he has overall responsibility for publisher relationships, acquisition, publisher operations and Kobo Writing Life, Kobo's independent publishing business.
Before joining Kobo in 2011, Swinkels worked in the international publishing industry, most recently as Publisher and Vice Director at De Bezige Bij (The Busy Bee) in Amsterdam. He holds an MA in English Literature from the University of Amsterdam and MPhil in Algo-Irish Literature from Trinity College, Dublin. He lives in Toronto with his wife, literary agent Samantha Haywood, and their two children.
Dave Anderson, formerly Vice President, Publisher Relations and Merchandising for English territories, is now Executive Vice President, Content Sales. Managing a global network of local merchandising and sales teams across 17 countries, he is responsible for growing revenue and margin of the eBook business worldwide. He oversees merchandising, promotions and pricing as well as content analytics, and will work closely with Kobo's CRM and Big Data teams to optimize the Kobo offering, ensuring every customer finds the right book at the right price.
Before joining Kobo in 2011, Anderson was a management consultant with Accenture where he focused on retail operations and international market expansion.  Prior to Accenture, Anderson spent seven years with Indigo Books & Music Inc. working in the areas of supply chain, inventory management and assortment planning.
He holds an undergraduate degree from the University of Western Ontario and an MBA from the Richard Ivey School of Business and lives in the Beaches area of Toronto with his wife and twin daughters.
Swinkels and Anderson join Tamblyn and the existing executive team:
Alan MacNevin is Chief Marketing Officer, responsible for brand, the customer lifecycle, customer loyalty, and oversees the Big Data and CRM organizations.
Trevor Hunter is Chief Technology Officer overseeing development of products and services.
Spencer Low is Chief Strategy Officer and EVP, Customer Acquisition, responsible for long-term planning.
Scott Cleaver is EVP Supply Chain Management and Customer Care, overseeing device development, sales operations and Kobo's international customer service organization.
Dan Budlovsky is EVP, Finance.
Blurb
Book and magazine self-publishing platform Blurb announced on Tuesday that Todd Larsen has been appointed Chief Executive Officer. Larsen succeeds Founder and CEO Eileen Gittins, who becomes Executive Chairman of the Board of Directors as well as an advisor to the company.
"I am honored and excited to lead Blurb into its next phase of growth, expanding the company's leadership position," said Larsen.
Prior to joining Blurb, Larsen had been serving as Executive Vice President of Time, Inc., where he oversaw global operations of major media brands, including Time, People, Entertainment Weekly, Sports Illustrated and Fortune. Larsen had previously served as President of Dow Jones & Co., where he oversaw The Wall Street Journal and the company's other brands, including MarketWatch, Factiva and Dow Jones Newswires.
According to a press release, at Time, Inc., Larsen was "instrumental in jump-starting growth in digital audiences as well as driving a successful launch into video. At Dow Jones, Larsen directly led the growth of the Wall Street Journal's digital business for more than a decade."
"Todd is an exceptional leader and strategist, passionate about our mission, committed to our principles and values, and knows how to build a large, successful business," said John Balen, board member and a general partner of Canaan Partners, Blurb's largest investor.
Gittins said, "I look forward to remaining actively engaged with Blurb, its partners and its customers, and supporting Todd in his new role as CEO."
Founded in 2005 by Gittins, Blurb has almost 2 million authors worldwide, producing nearly four million titles. Blurb is the largest privately held self-publishing platform globally.
"The company will be forever grateful for Eileen's long-sighted vision and leadership," said Larsen. "She has left an indelible legacy and will continue to be an invaluable resource as a board member and advisor."
Barnes and Noble
Barnes and Noble has hired William Wood as their new chief information officer. Mr. Wood, a 10-year veteran of the U.S. Army, reports to CEO Ron Boire. He comes to New York after a stint as CIO at EZCorp Inc., a pawn shop operator based in Texas.
Like many retailers, Barnes & Noble has faced continued pressure from online sellers like Amazon. In its fiscal second quarter, the first full quarter since spinning off its college bookstore group, Barnes & Noble said that sales fell 4.5% to $895 million, due in part to lower online sales and store closures.
Nook, the company's digital book and e-reader business, posted a 32% drop in sales for the quarter. Mr. Boire has described the unit's losses as "unacceptable" and said Barnes & Noble plans to improve performance there. He said the company also plans to spruce up its website to create a better experience for consumers.
In July, Barnes & Noble  hired Toys "R" Us Inc.'s chief digital officer, Frederic Argir, to be CDO and run the company's e-commerce and Nook businesses. A Barnes & Noble spokeswoman said Mr. Wood will work closely with Mr. Argir "to support any IT needs for Nook and bn.com."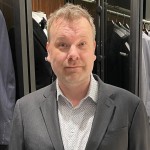 Michael Kozlowski has written about audiobooks and e-readers for the past twelve years. Newspapers and websites such as the CBC, CNET, Engadget, Huffington Post and the New York Times have picked up his articles. He Lives in Vancouver, British Columbia, Canada.