The iPad has become an integral part of our daily lives, and protecting it from accidental damage is essential. As such, finding the perfect cover for your iPad is crucial, but it continues beyond there. You also need a cover that can be used in different viewing angles to enhance your iPad experience. This is where PITAKA's MagEZ Folio 2 comes in.
PITAKA is a leading brand in material technology, and their new MagEZ Folio 2 is a masterpiece. The cover is not only lightweight and portable but also flexible and can be used in different viewing angles to suit your preference.
Compared to the Apple Folio, which only offers landscape mode, the MagEZ Folio 2 can be folded in two ways, offering four standing positions, including the portrait mode at 62 degrees, which is perfect for document reading and TikTok streaming. You can switch the device from landscape mode to portrait mode with a simple flip with one hand. The other three angles can be used to sketch, browse, and type.
The MagEZ Folio 2's unique origami design allows it to be easily folded and unfolded. Once your iPad stands at the level you want, you would expect it to stay there even when you tap or poke the screen. The PITAKA iPad cover has built-in strong magnets along either side, and when it's folded, it forms a triangle structure that guarantees that your device will be firmly in place. It won't fall off or wobble even when you type or draw on the screen.
Another great feature of the MagEZ Folio 2 is the magnetic strap that holds the Apple Pencil in place wherever you go. Designers, digital creators, and the like always carry their Apple Pencil with them, and this feature ensures that your Apple Pencil is secure and easily accessible. The strap can also be folded inward or backward and attached to the back cover to keep the folio clean and sleek.
Regarding weight and portability, the MagEZ Folio 2 is one of the lightest iPad folios, weighing about 325g for the 12.9-inch and 240g for the 11-inch, about the same weight as the Apple Smart Folio. This makes it easy to carry around, which is ideal for individuals who are always on the move.
Overall, PITAKA's MagEZ Folio 2 is an excellent investment for individuals who want to protect their iPad and get the most out of their device. The cover offers versatility, convenience, and comfort, all in one package. Compared to the Apple Folio, it is more flexible, convenient, and offers more positions. If you are looking for a cover that will give you the best viewing experience, the MagEZ Folio 2 is the way to go.
Visit PITAKA Official Store/ Amazon Store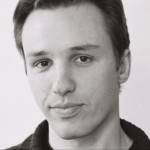 Markus lives in San Francisco, California and is the video game and audio expert on Good e-Reader! He has a huge interest in new e-readers and tablets, and gaming.