With smartphones pervading nearly every aspect of our lives, it's quite evident that children are also being exposed to them from a very young age unless parents take special care to prevent it. If you've been wondering whether this is something you should be concerned about, there is now scientific evidence to support such claims. According to the latest research, children who spend 1 to 4 hours with smartphones tend to experience delays in developing communication skills and other behavioral aspects, CNN Health reported.
In a study comprising 7,097 children the finding of which has been published in the journal JAMA Pediatrics, children aged 1 who spend one to four hours with a smartphone are found to be at a higher risk of developing several mental and physical issues by the time they are two years old. Those include delays in inculcating communication, fine motor, problem-solving, and personal and social skills. All of this has been revealed in the Tohoku Medical Megabank Project Birth and Three-Generation Cohort Study conducted in Japan and comprised of children and their mothers.
The participants were recruited from 50 obstetric clinics and hospitals located in the Miyagi and Iwate prefectures, spanning the period between July 2013 and March 2017. The study focused on finding how many hours of screen time the children aged 1 were exposed to and how it affected the children's interpersonal skills or motor skills by the time they attain 2 years and 4 years of age.
As per the self-report made by the respective mothers, children aged two years who had up to four hours of screen time were found to be three times more likely to face delays in developing fine motor skills or communication, and problem-solving skills. More specifically, the likelihood of children facing delays in developing communication skills goes up by 4.78 times if they have more than 4 hours of screen time.
Similarly, the children are 1.74 times and 2 times more likely to have stunted fine motor skills and personal and social skills respectively by age 2 if they had four or more hours of screen time. By the time they reach age four, they are found to be more likely to lag in only communication and problem-solving skills.
"Kids learn how to talk if they're encouraged to talk, and very often, if they're just watching a screen, they're not having an opportunity to practice talking," said Dr. John Hutton, associate professor of general and community pediatrics at Cincinnati Children's Hospital Medical Center, who wasn't involved in the study. "They may hear a lot of words, but they're not practicing saying a lot of words or having a lot of that back-and-forth interaction."
One of the primary objectives is to enable children to find tranquillity in their own contemplations. When they're granted moments of mild boredom, they might initially feel a tad uneasy, but this discomfort often leads them to seek greater comfort within themselves. This is where creativity finds its foothold. Simply fixating on a smartphone screen might not foster this process. That said, other elements too can influence a child's development, including genetics, adverse encounters like neglect or abuse, and socioeconomic circumstances.
Other factors the research revealed are that the mothers of children who engage in extensive screen time tend to be younger, are first-time mothers, are from families having lower household incomes, are less educated, and have a higher likelihood of experiencing postpartum depression.
So, how best to keep the children engaged apart from letting them play with our smartphones? When you find yourself needing to occupy your toddler's attention for productivity or a moment of quiet, experts recommend offering them a book, coloring supplies, or toys. If there's a need to use screens, consider selecting educational content or video calls with a family member or friend, ensuring that they still benefit from social interaction. Also, choosing longer videos is advisable, as excessive consumption of short videos might potentially impact children's attention spans and their capacity to comprehend the content they are viewing.
Spending time with the children can also be great. You can tell them stories, draw with them, play with their toys, or simply do things the way they want can also be a great way for the kids to develop the right skills needed to be better prepared to face the real world.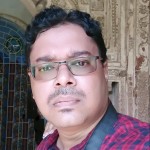 With a keen interest in tech, I make it a point to keep myself updated on the latest developments in technology and gadgets. That includes smartphones or tablet devices but stretches to even AI and self-driven automobiles, the latter being my latest fad.