Starting up in the world of investment can be an exciting venture, but is often one that leaves newbies stranded in confusion. Time and time again, they'll be encouraged to conduct research but too many are breaking out into the markets without sufficient preparation. Conducting thorough research into your chosen market, what investing is and how it works and ultimately how your market behaves when things get tough in the news will give you a better standing in terms of making worthwhile investments. Here, we're exploring further into just why research is crucial when first starting up in investing.
What Do We Mean By Research?
While it is arguably self explanatory, there are plenty of types of 'research' you can do to make the process much more streamlined from the offset. While sitting down and reading through an investment instruction manual can certainly provide you with some valuable information, there are thankfully plenty of other ways to learn about trading and investments without having to read thousands of words.
Brokers and trading platforms tend to design their services with the customers in mind and as a result, there are plenty of investment apps and online services that allow you to not only navigate easily, but practice before you truly get started. By giving it a try before you ever put real money into the activity, you can get a much more realistic experience and learn by doing.
Before you invest, you need to dedicate a good amount of time to researching, however it's important not to get caught in this stage. There are plenty of investment strategies that you can follow, but sticking too close to the book, so to speak, could actually cause more issues than it solves. While building up your own strategy and appetite for risk will come with time and strategies can help initially, listen to your own instinct from time to time too. By understanding how your chosen market works, how it's performed in the past and keeping up with predictions for the future, you can get a better understanding of what to expect when you come to trade.
While investing, it's important to keep up with ongoing news in your market. Even the slightest political or social turmoil can have a devastating effect on the strength of any one commodity or asset. For this reason, keeping on top of industry news as well as general politics or other stories that could have an effect on your chosen asset can help you better prepare for any potential upwards or downward trends. It's also ideal to keep up with what powerful influencers in the markets are also doing and in some cases, mimic what they're doing. You'll not only learn their way of trading, but you can adapt and amend your own methods to find a bigger and better investment strategy that works for you.
After you make an investment, the research should never stop there. Whether your money is still securely within the market, or you've sold your shares, keeping up with how a market is performing after your investment or trade can help you determine when the best time to dip back in is. There are countless things that can happen between one investment and the next that affect how you handle the market and keeping up to date with this will better prepare you for the future.
Investments aren't something to be taken lightly but with consistent and dedicated research, you can set yourself up for a more successful and seamless process. What will you start researching first?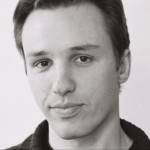 Markus lives in San Francisco, California and is the video game and audio expert on Good e-Reader! He has a huge interest in new e-readers and tablets, and gaming.