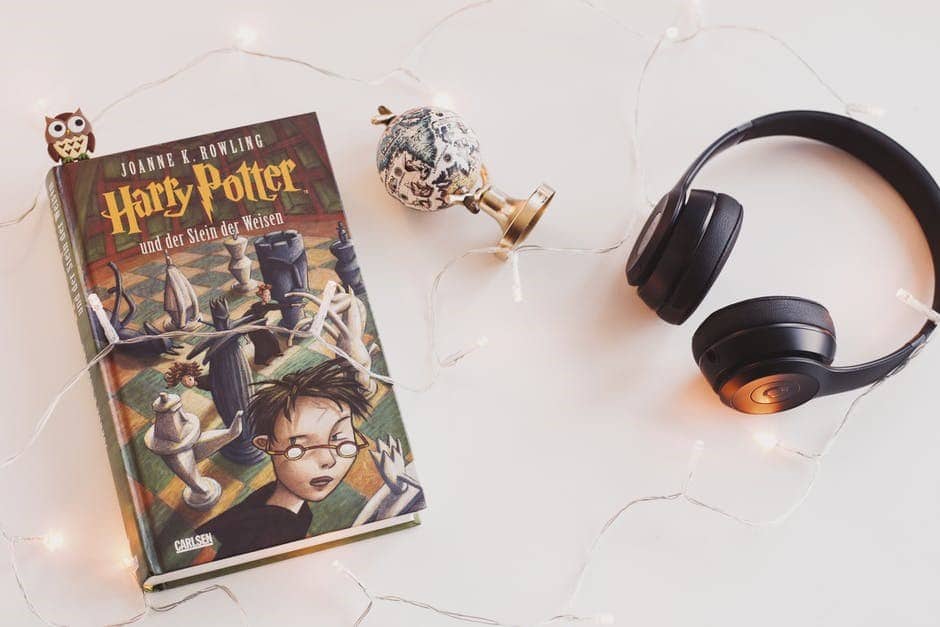 Over the years, technology has had a huge impact in not just the way students prepare for exams, but also how they read books. Today, audible books or audiobooks continue to gain traction in different quarters. For some, they are the best thing that has ever to bookworms as well as people whose hobby is reading novels. No more flipping over tons of pages sitting under a tree. However, while listening to a book narration is always going to shorten the time one would spend on Harry Porter's Goblet of fire, not to mention that they make reading fun and engaging, there is a common agreement that audiobooks will never kill traditional print novels, at least not in the foreseeable future.
That aside, just like eBook readers such as Kindle, Google Books and Barnes, students who are hooked to audible books equally need something to make the experience easy and seamless. For example, Overdrive, Scribd, and Downpour are mobile-compatible Apps that will bring to your fingertips, access to thousands of audible books online. Some are free, and others will cost a small subscription fee every month. A good thing about most of the paid applications is that depending on your membership, say, Gold or Platinum, listeners (readers) has unfettered access to most online libraries and the best audio books you'd ever wish to read at the click of a button.
This post emphasizes not just a need to try out a few audiobooks, but also those which every would-be grad students should read before their big day. But, before exploring a list of very inspiring publications, it is prudent to state a few pros and cons of narrated books as follows:
Pros of Audiobooks
They are an enhancement to knowledge acquisition, and in this context, students in college looking forward to graduating with excellent grades as well as young people who want to better their lives.
Audible books make your learning experience breezy even when studying difficult subjects.
Enhanced reading speed.
It is easier to take notes when listening to someone narrating a book than flipping over page by page reading between the lines.
They are cheaper than most print student publications.
It is a more productive learning experience than traditional print because you can do it anywhere. Take, for example, audiobooks on YouTube to which you can listen anywhere and at any time of your convenience, provided there is access to the internet.
Cons of Audiobooks
On the flip side, saying that listening to a book narrator instead of reading from cover to cover is the best approach to learning would be a stretch of the truth. There are demerits linked to audible reading, and they include the following:
Often, a reference section is lacking, which a huge limitation to learners who are doing research. Thus, a decision to pay someone to write a research paper is always going to help a college student fetch better grades than relying on book narration.
Hardly do audible books contain illustrative content such as images/pictures, graphics, maps, etcetera, and it is certainly a serious limitation.
A limitation to visual learners.
There are bad audiobooks that will not make any sense no matter how many times you listen to them, either because a narrator is poor in spoken word or the recording reeks of low quality.
Audible books to which you will love listening
Now, taking into account the above prerequisites to getting started with audiobooks, the following are not only the best for students who are about to graduate but also truly inspiring to millions of young people:
· Mastery by Robert Greene
Nothing inspires a young person like being able to access insider information regarding the lives of the world's greats. In Mastery, an audiobook by Robert Greene, you get to learn about Charles Darwin's life, arguably the world's most famous naturalist, vital aspects of the 48 laws of power and how they fueled aspirations of other great people like Caesar Rodriquez, a former U.S fighter jet pilot, Henry Ford, Martha Graham, Malcolm Gladwell and among others. In the end, you will not gain historical understanding of these great men and women, but also acquire much-need psychological strength and preparedness to carry through life's challenges.
· Power of Habit by Charles Duhigg
Habits can transform lives for the better. But, let's agree on one thing. Without a powerful voice behind an explanation of how it works, it would be almost pointless making a try. In this audiobook, Charles Duhigg, New York Times award-winning winning report for the business segment, summarizes vast information into a distilled narration.
He narrows down to traits of world's greats such as Olympic Medalist, Michael Phelps, Martin Luther King Jr., NFL greats, Starbucks CEO, Howard Warren and among other. Some of the areas that his narration of the book emphasizes are weight loss, physical exercise, productivity, venture creation and building networks.
· Getting Things Done by David Allen
David Allen postulates that becoming more productive is all about staying relaxed. With a clear mind and well-organized thoughts, we can get things done. In this audiobook, he emphasizes a rule of 4D's (do it, drop it, defer it or delegate it), and the aim is to help people stay free from pressure and stress. It is, therefore, an ideal book for students who are about to graduate and young people who are getting ready to handle life's challenges as it would help them go about everything without feeling worn out.
· Gut by Giulia Enders
Gut instinct is a power with us, and by it, many have many vital decisions about life, career and education. Enders, in explores the power of gut bacteria in this audible book. From comparing its significance to the human brain to how it helps fight diseases and health conditions, Gut is arguably one of the handiest books every young person needs.
· The Art of Creative Thinking by Rod Judkins
Creativity is an art, and for most people, it is a reserve of a few talented individuals. However, Rod Judkins tend to disagree, but not without failing to provide a solution. He explains how society can transform itself by, first of all, understanding how human creativity works. And, having crafted many a research paper on some of the world's renowned creative thinkers such as Nobel Laureates, Rod Judkins, St. Marti's College of Arts graduate, proffers extraordinary examples that will change your life for the better.
· The 30-day Money Cleanse by Ashley Feinstein Gerstely
Narrated by Terry Schnaubelt, 30-day Money Cleanse is an audiobook to which any graduating student or young person should listen. It would help you be in charge of personal finance and improve your relationship with money. The narrator explains the nastiest and grittiest of the book in so powerful away that listening to the book chapter by chapter is irresistible.
The Bottom Line
Whether it is writing down your life's goals or getting started with venture creation, a good book will make the going easy. Audible books, like the ones in this post, and many others, are all you need to learn how everything works. You wouldn't be the same again after going through some of the best publications out there in digital book stores.

Markus lives in San Francisco, California and is the video game and audio expert on Good e-Reader! He has a huge interest in new e-readers and tablets, and gaming.