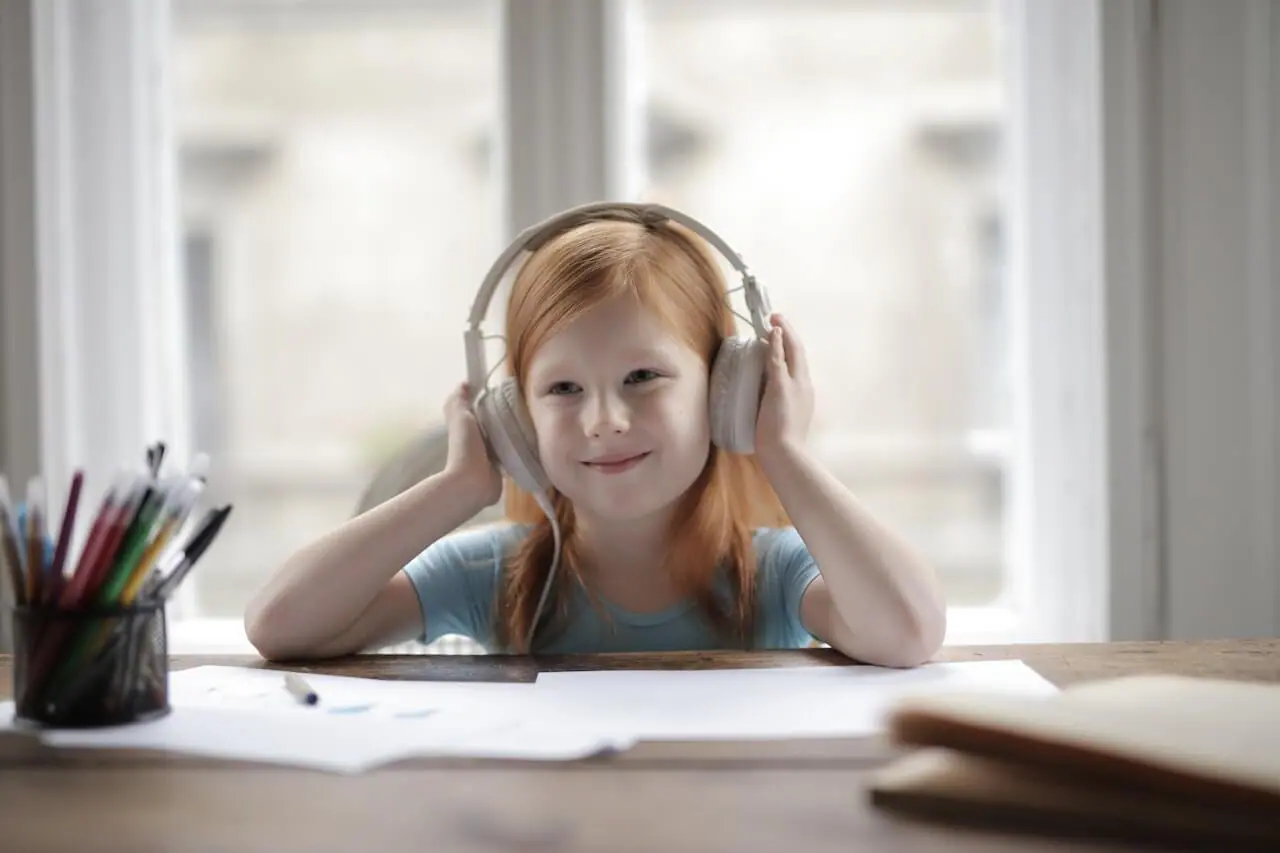 With consistent growth for 11 years straight, Audiobooks have become quite popular among children. It helps kids to listen to their best books and boost their punctuation, vocabulary, and enunciation seamlessly. Not just that, audiobooks have so many varieties that kids just can't resist. It certainly woos the mind and souls of kids of all ages.
Speaking of which, there are several audiobooks that children can listen to for entertainment purposes. These audiobooks are ideal for kids of all ages, and in fact, adults, if you like stories. Here's the list:
#1 The Harry Potter Series
Four or 14, no matter what the age of your kid is, you can never go wrong with Harry Potter. The iconic series, written by JK Rowling, never fails to bring a bunch of emotions, comfort, and escapism to the listener. The adventurous story of Harry and his friends is something that every generation enjoys. So, if your kid is into audiobooks (especially if they are a beginner), start off with Harry Potter's first part, that is, the Sorcerer's Stone.
#2 Alice's Adventures in Wonderland
Narrated by Scarlett Johansson, Alice's Adventures in Wonderland is a story of a young and imaginative Alice and journey of her thoughts. Your kid can plunge into a visionary world as they follow Alice and the mighty hare underground to discover a host of unique yet extravagant characters. Johansson has definitely done some justice with the narration, as she added an innovative voice to each character. So, it's a must-listen if your kid is into fiction and fantasy.
#3 Matilda
A classic by Roald Dahl, Matilda never fails to meet the expectations of kids when it comes to novels. Matilda is a story about an extraordinary bookworm girl who remains exceptional despite her inconsiderate parents and a bully headmistress. Watch out as she decides to deal with the beasty grownups and teach them the lesson of lifetime. The iconic audiobook is narrated by Hollywood actress Kate Winslet.
#4 How to Train Your Dragon
Read by David Tennant, How to Train Your Dragon is a fantastic audiobook about Hiccup Horrendous Haddock III, the quiet and considerate son of Chief of the Hairy Hooligans. To pass the initiation test of his Viking clan, Hiccup catches a dragon and trains him till the end. Dive into the incredible adventures of Hiccup as he trains the dragon to become the ultimate hero.
#5 The Chronicles of Narnia
Back then, when Harry Potter wasn't in the scene, the Chronicles of Narnia ruled the genre of fantasy and fiction. Written by C.S Lewis, this incredible audiobook will take your kid to Narnia, where the war between good and evil unravels in seven write-ups. The audiobook of this classic is read by Chrissi Hart.
#6 The Singing Mermaid
If your little one loves mermaids and you are planning to spend some time with them, this one's a must-listen. The Singing Mermaid is about a mermaid who joins the circus after being promised fame and fortune. However, as the wicked circus owner Sam Sly mistreats her and keeps her in the tank, she aims to go back to the ocean. The book is written by Julia Donaldson and Lydia Monks, and its rhyming verse is narrated by Lauren Laverne.
#7 The Flying Flamingo Sisters
Flo, Faye, and Franny, the Flamingo Sisters, run from their evil uncle Freidrich to join a flying circus after their ace pilot parents and puppy disappear over the Pacific. As they perform and gain recognition in the circus, the Flamingo sister finds the mysterious map that may lead them to their long-lost family. However, they have to be careful as their evil uncle follows them on their journey. The hilarious and adventurous story is written by Carrie Seim and narrated by Gabriel Vaughan, Carrie Seim, Bill Andrew Quinn, Jessica Almasy, Kevin Pariseau, and other cast members.
Which one of these audiobooks do you think your kids will like the most? Get it for them today.

Navkiran Dhaliwal is a seasoned content writer with 10+ years of experience. When she's not writing, she can be found cooking up a storm or spending time with her dog, Rain.